We've sanctioned a food fight of epic proportions! Sixteen classic foods are squaring off in a tournament to see which is the All-Time Greatest Childhood Food. The winner will be decided by YOU! Place your vote in the first round matchup below…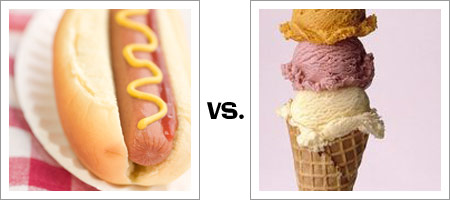 Hot Dog or Ice Cream Cone?
Ice Cream Cone (81%, 39 Votes)
Hot Dog (19%, 9 Votes)
Total Voters: 48

Loading ...