I'm fairly certain you would agree that the overall stress levels have revved up considerably, as of late. Fear is all over the place. Adultitis is running rampant. The buzz word seems to be: crisis. With the financial woes, the everyday worries and concerns seem amplified- job security, bills/debt, retirement planning, education, etc. With more financial stress comes more crime, abuse, addiction, divorce…. yikes. It's easy to become overwhelmed and let this fear paralyze you. It's much more of a challenge to take things one day at a time, with the goal of making the best out of each situation, just like a child would.
Although, five minutes of watching the news is guaranteed to leave you quite anxious, today I am not anxious at all. Instead, I am hopeful. I am convinced that all will be well. I receive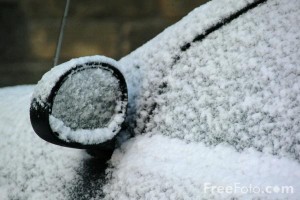 d an email from Jason's dad, who happens to be one of the most childlike people I know, consistently living life to the fullest. His perspective and example leaves me optimistic that the goodness of people will reign supreme. He shared…
Here is my suggestion for the "New Year's Revolution". (Learn about New Year's Revolutions, here.) How about random acts of kindness? Here is my act. I have gotten in the habit of when I clean off my windows of my car after a snow, I'll go to the car next to me and clean their windows too. I play kind of a game and try to get it done before the people come out to their car. Sometimes I get caught but it's best when I don't. For example today after a meeting, it was snowing pretty hard. So I cleaned off my windows and then went to the car next to me and cleaned off those windows. Now in this case I knew whose car it was and when I left it hit me that the car belonged to someone who found out recently that her employer is cutting back on everyones hours. So I know she has alot on her mind. Anyway, no big thing. But I will say I always feel better when I do one of these acts. Besides, someday I'll be an old goat and maybe someone will do the same for me!
This sincere kindness reminds me of the five-year-olds in my former kindergarten classes. Don't we all have a lot on our minds? Why not step away from the fear and worry and do something to help someone else? This act of genuine love will go a long way to help combat the Adultitis that is seemingly spreading like wildfire.
What will YOU do this week to be the antidote for Adultitis?