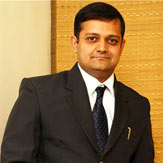 We've been thrilled to receive so many positive reviews of our new book, There's An Adult In My Soup. In case you're wondering, the reason you haven't seen many bad ones is because we were able to convince The Lord of The Internet (aka Al Gore) to take them all down for us.
The latest review comes from Tanmay Vora, a cool fellow who shares thoughts on quality, management, improvement, and life on his QAspire Blog. Here's a snippet of what Tanmay had to say about Soup:
I am currently reading a simple yet amazing book titled "There's An Adult In My Soup" by Kim and Jason Kotecki. They are on a mission fighting "Adultitis" – typical adult syndromes that infect us as we grow. In that process, we lose our child-like qualities that made us happy and jovial. Our daily conundrums trap us and we forget that life happens to us when we are busy making other things happen. This book is a gentle reminder to remain open, optimistic and child-like to enjoy the simple joys of life.

Any book that relates well with your current circumstances will quickly hit you. So if you are going through a "busyness" syndrome and looking out for more from life, this book will quickly break the ice and become a good guiding friend. Better yet, this book will lead to some self-revelation if you are suffering from adultitis but don't know about it yet! Jason's illustrations in the beginning of every chapter makes it more interactive and light-weight.
Thanks to Tanmay for the glowing review, and thanks to everyone who has bought a copy, making it the best-selling book we've published this year.*
We don't want you to feel left out of the whole review process. If you've had a chance to read the book, we'd LOVE it if you posted your own review over at Amazon.com. Unless you think it stinks. Don't make us get Al Gore after you.
*Coincidentally, it is also the only book we've published this year.
Pick up your very own copy of "There's An Adult In My Soup," filled with short bursts of inspiration, witty and wise life balance advice, and over 50 fun illustrations.