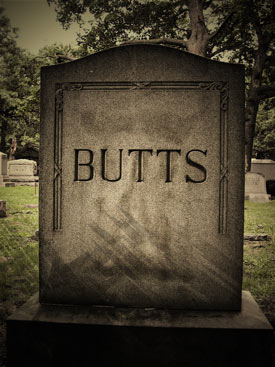 What's the best gift you can give someone?
Gold? Gift Certificates? Ghirardelli?
The real answer? TIME.
Time has really been on my mind lately because it's such a limited resource.
And no one, not even the most acclaimed inventor has figured out a way to create more of it. The other crazy thing about time is that we don't know how much of it we have to work with. Some get 96 years, others get 6. Simply put (as cliche as it sounds): it's priceless.
We know this cognitively, but our actions don't reflect this knowledge.
This past week I read a very insightful story by Sally Schultheiss in April's edition of Real Simple. Sally had learned from a child psychologist that in dealing with behavioral issues in toddlers, the most successful therapy or treatment she had found was "floor time" (defined as the parent getting down on the floor with the child and playing with him/her uninterrupted for 30 minutes).
Her solution? TIME
Sounds simple, right? Thirty minutes — no sweat.
Not for me, and I'm guessing I'm not alone.
I tried this on Monday with Lucy, our now 18-month-old cherub (HA!). She got up at 8 am and since the house was quiet I decided to get the floor time logged right away. (I'm SUCH a checklist person.) Good intention, but it didn't actually happen. I tried again later in the morning. No dice. After nap — nope. I'm embarrassed to admit that it took me until 6:30 pm to actually take 30 minutes of uninterrupted time with Lucy and that's only because I finally stubbornly admitted that it would be physically necessary for me to protect that 30 minutes like a mother lion protecting her cub, resisting every urge to let distractions take over.
What was my problem?
Me.
I found myself popping up off the floor to grab my phone (darn that iPhone, why are you like a limb to me?) and then I had to put the mail in the mailbox before the postman came so the bill would arrive on time, and then I remembered that I should put the meat out to thaw for dinner and then – blah blah blah… you get it. Ugh.
Are these things more important than my time with Lucy? No, but… (our lives are FILLED with more buts than the "Baby Got Back" video) our heads are jam-packed with a constant stream of to-dos. And if you're like me, when you finally sit down and quiet yourself to play with your children, that list starts screaming at you from the floor. Yikes, look at the dust on the shelf over there! Did I wipe down the kitchen counter after breakfast? Oh my, Lucy's fingernails need a trim. Maybe I can throw in a load of laundry real quick. And it goes on and on and on.
The secret to fighting through this noise is a heaping amount of self-discipline — taking a stand to say "ENOUGH!" (No more buts, Sir Mix-A-Lot!)
I'm reading a great book right now by former Real World star Rachel Campos-Duffy called Stay Home, Stay Happy and in it she shares pearls of wisdom from a handful of her mommy mentors. This one from Marisol (mother of two) stuck out to me…
"Your relationship with your child is like a bank account. Love and bonding moments are 'deposits'; restrictions and reprimands are 'withdrawls.' You cannot withdraw funds you do not have."
Isn't this true for all relationships?
Investing time to bond is important for your relationship with your spouse, best friend, siblings, parents, and heck, even those you work with to some degree. When you invest your time in someone else, it is always time well spent.
So, who in your life do you need more "floor time" with?
Are you trying to withdraw funds you don't have?
Do you need to exercise more self-discipline to be able to make more deposits with those you love?
You HAVE the time to start NOW.
No buts about it.