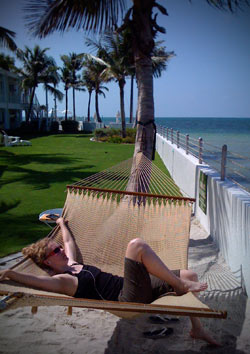 What's heaven like?
I'm sure you asked this of your elders when you were a "little," but have you asked it recently?
What do YOU think heaven is like?
I absolutely adore my mom's answer to my inquiry when I was five years old. I'll never forget the conversation. She was pushing me on the swing of our trusty backyard swing set. (Boy, being the youngest, that thing had seen some love by the time I came along.) By age five I was a swinging fool. I spent a large fraction of my childhood examining clouds and dreaming on that swaying piece of plastic.
The conversation went something like this…
Kim: "Mom, what's heaven like?"
My Mom: "Well, no one knows for sure, but I think that whatever you LOVE here on earth is what you'll be able to do forever in heaven. There are sections of heaven based on your interest. So, ya know how dad LOVES airplanes?"
Kim: YEAH!!
My Mom: "Well, when you get to heaven you'll find dad in the airplane section."
Kim: "Will there be a swinging section?"
My Mom: "Sure!"
Kim: "Then that's where you'll find me."
This conversation came to my mind a couple weeks ago as I swung back and forth on a hammock overlooking the Atlantic Ocean. In celebration of our 10 years of marriage, Jason and I spent a weekend in the Florida Keys. Lying in that hammock, I found myself getting a long overdue taste of my "heaven" here on earth. As I swayed back and forth, I identified that these "heavenly moments" are a gift we need to give ourselves on a regular basis and a necessary part of staying Adultitis-free.
Answer me this: playing along with this theory of heaven, what section would I find YOU in?
Now, how often do you get to have these heavenly moments in your day-to-day?
Sometimes I find myself creating unnecessary restrictions on how often I can create these moments of wonderfulness. Things like bills, chores, obligations (or just plain guilt over enjoying myself when others around me are going through a hard time), get in the way. We need to remember that these small tastes of joy are what recharge us and keep us plugging away towards the real deal of eternity. Isn't it amazing to think that these moments are only a small sliver of what it will be like when we get to pass through those pearly gates?
"No eye has seen, no ear has heard, no mind has conceived what God has prepared for those who love him." –Isaiah 64:4
So, as summer officially starts this week, don't miss out on making the time to indulge in some heavenly moments. No one will create these moments for you — it's all up to you!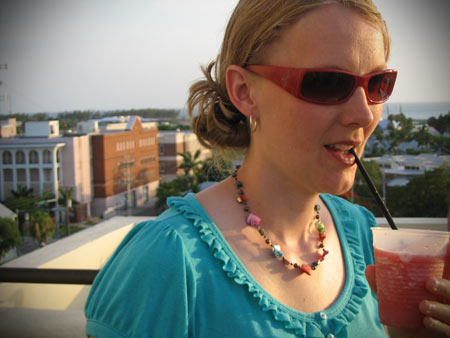 And when our time in this world is said and done, be sure to look for me in the hammock (with ocean view) section.
I'll be the one in the red shades.