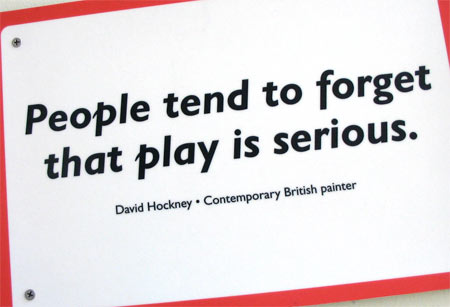 I hear a lot about how China is going to take over the world. That the days of America as world superpower are almost over.
China certainly has some good things going for it, but it also has its share of challenges, like the caring and feeding of a population of 1.3 billion people, staggering air and water pollution, and oh yeah, the whole communism thing.
I'd submit that their biggest obstacle of all is their Adultitis-ridden viewpoint on fun. In watching the coverage of the 2008 Olympic Games in Beijing, I got the impression that they take themselves WAY too seriously. And consider this account from my wonderfully outspoken friend Scott:
So, I heard this report on NPR about Chinese students and how hard they work at getting smart and taking classes and studying, etc.

They interviewed the mother of one of these poor, over-achieving, communist punks about how the kids study all the time and never "play" with other kids because they're so busy all the time.

And I swear to God, the mother said, in English:

"We feel that fun is not very important."

I didn't know whether to laugh or cry.

So instead, I just threw up in my mouth.
Indeed.
I've taken photos of plaques that hang prominently at the National Museum of Play (bet China doesn't have one of those!). They feature quotes that disagree quite strongly with this well-intentioned mother: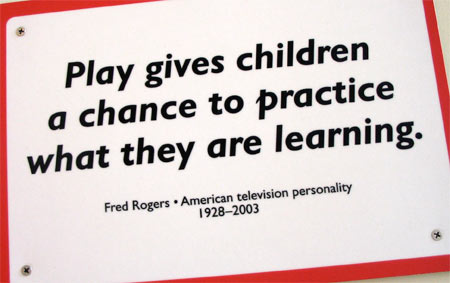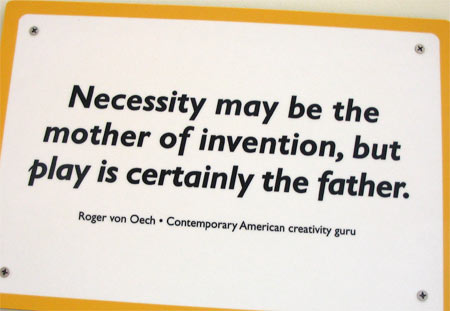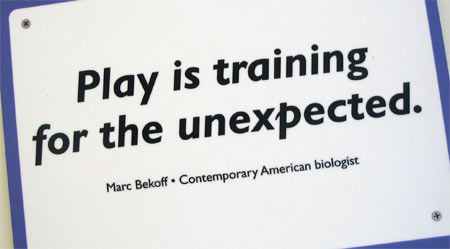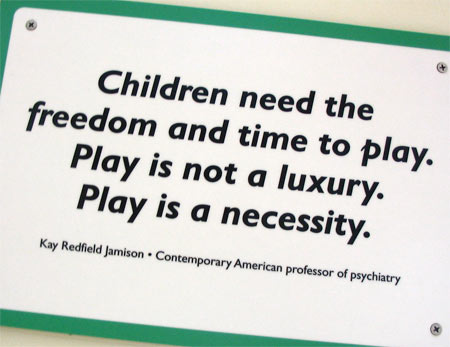 Here's the deal: fun comes from play, and play fosters curiosity, and curiosity leads to the sort of innovations and revolutionary thinking that made America great in the first place.
Don't get me wrong, there are a fair share of adults in America who frown on fun and are hell bent on ruining everything. Fortunately, they are in the vast minority. But a culture with a big segment of the population that believe fun is not important?
Good luck with that, China.