The first time Brian Jones saw the holiday classic A Christmas Story, he immediately became a fan. A super fan. After a low period in his life, Brian's parents decided to try and cheer him up my making him his very own "major award" — a homemade replica of the iconic leg lamp that Ralphie's father receives in the mail. A new career path emerged, and Brian launched RedRiderLegLamps.com.
The business took off, and a few years into the venture, he had the opportunity to buy and renovate the actual house used in the movie. The A Christmas Story House has become a Cleveland, Ohio tourist destination for fans of all ages.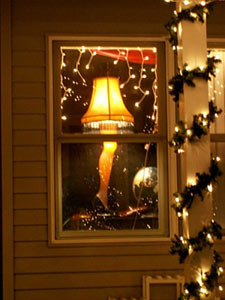 In our interview with Brian, he recounts the wild story of buying the house on eBay, discusses some of the neatest aspects of the house, reveals some little-known tidbits about the movie's production, and shares his favorite scene and character from the movie.
If you're a fan of the movie, or are looking for a nostalgic look back at Christmas Past, you will love this interview, which is interjected with classic soundbytes. We promise you won't shoot your eye out!
Run Time: 15 minutes, 31 seconds
Sign up to receive our free newsletter to get regular reminders and tips for stressing less and having more fun. Consider it a well-deserved jolt of happiness for your inbox.