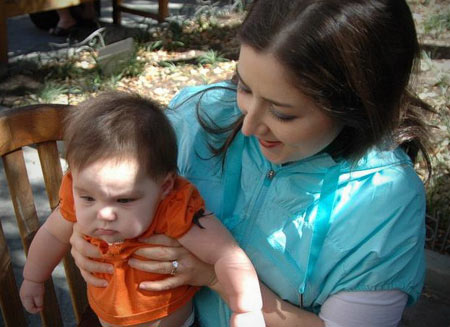 "Me with my little niece, Katie, at her church\'s pre-school Halloween festival. I\'m not sure anything makes all of us adults feel more kid-like than being around little kids!"
Kim & Jason Nation is a playful group of fun folks who share a joyful, indomitable childlike spirit and are not afraid to let that spirit come out to play! They're united by a common goal of fighting Adultitis and the doo-doo heads who embrace its ideals. Quite frankly, they're pretty much the coolest people on the planet. Here's one right now…
• My hometown is… Katy, TX
• My biggest dream is… to live in Australia, even just for a few months.
• My inspiration… people of faith, animals, and other photographers (even us amateur types!)
• When I was a kid, I… wanted a dog, but my dad didn't want to deal with the mess. I now have two retired racing greyhound girls who love helping me host other fosters when the need arises. We call these events "greyhound sleepovers," and they typically involve lots of blankies scattered throughout the house, spoonfuls of peanut butter, and treat-baking.
• One way I stay childlike is… I still love the feel of rainwater between my toes, and I try to play in the rain as often as possible! Fortunately, my dogs love it, too, and they track little wet, happy paw prints in the house.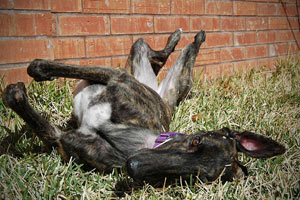 • What I know so far…Life is short, and everything is impermanent, and we should therefore live every moment mindfully. We can do so much good in this world when we stop being self-focused and look at how we can help others and make their lives more enjoyable … and that makes things more fun for all of us!
• My favorite things about "Kim & Jason" is… I won't lie; THIS is my favorite part of the "Kim and Jason" web site. I squealed out loud when I saw it! I can think of few fragrances that would bring back childhood memories better than candy corn!
Thanks, K & J! Keep up the awesomeness!
We saved a space just for YOU in Kim & Jason Nation — sign up to become a K&J Insider today!