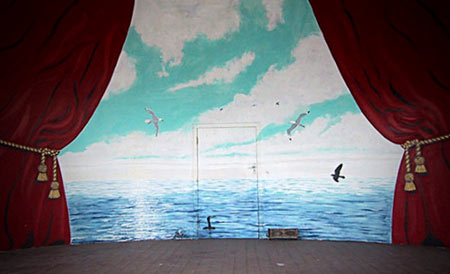 The Second City is a comedy troupe in Chicago where people like Chris Farley, Steve Carell, and Bill Murray got their start.
That's where I started 2011.
As the new year got underway, Kim and I met up with some speaker friends at Second City's training facility for a mastermind session. In the afternoon, we all took an improv class together.
When doing improvisation, you have to be quick on your feet. You don't have the time to come up with perfect solutions. It can be intimidating, scary, and uncomfortable. You make a lot mistakes. And the chances of looking stupid are quite high.
However.
Sometimes something really great happens. You let go of your fear and give of yourself. You deliver a line or team up to create something that is really and truly funny. Profound. Pure genius, even. Something you never could have come up with after even a hundred years of planning.
The experience reminded me of the fact that life is NOT a dress rehearsal.
It's not even a play.
Life is improv.
In life, as in improv, there are certain principles that guide you, but for the best results, you really just have to jump in. Also, you can do neither life nor improv by yourself. It's messy and fast, and conditions are never quite right. It's not possible to execute everything flawlessly, so why even try? You don't have time to overanalyze everything to death, which is a very good thing. The best results come when you quit trying to make everything perfect, quit worrying what other people will think, and just go for it. You make mistakes. You learn. You forgive yourself. You keep going. You do the best you can.
And every once in a while, amidst the chaos, the mistakes, and the awkward uncertainty, life rewards you with something surprising and exciting; something you never saw coming. Something really, really good.
Something that even a hundred years of rehearsal couldn't have produced.
Interestingly, such a breakthrough is possible for you right this minute.
You just need to surrender your need to have everything just right. Be willing to look silly. Push past your fear. Ignore the crowd.
Go for it — you're up!