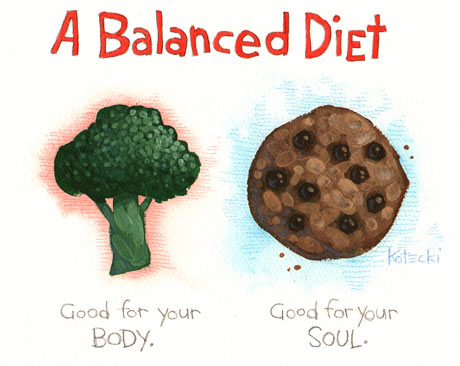 Like roughly 123% of Americans, I'm trying to lose some weight.
Which is hard to do when you're living with a pregnant woman, by the way.
I've been limiting my carbs and sugars in an attempt to lose about 10-15 pounds. (Oh Lord, why did you make carbs and sugars so dang tasty?) So far, I'm roughly halfway there.
The biggest revelation has been seeing just how much sugar is in EVERYTHING. You know those big giant plastic Pixi Stix tubes? The ones over a foot long? Filled with nothing but colored sugar and a FastPass ticket to diabetes? Yeah, a normal 12-ounce can of soda has MORE sugar than one of those.
Yikes.
Anyhoo, my goal is to simply be more mindful of what I'm eating in order to make this a lifestyle, not a diet.
Because you can go too far the other way, too. I once heard the idea that if you removed from your diet EVERYTHING that was supposedly bad for you, you'd make a vegan look like a glutton.
You gotta live a little while you're still alive, which is the main reason chocolate chip cookies exist.
Flash back a few years. On the cold and wintry December day that Lucy was born, as Kim and I were preparing to take our little bundle of joy home, our midwife, who sensed that we were both weary and a bit overwhelmed, gave us the best advice anyone has ever given anyone, ever.
She said, "You guys just need to go home, get some rest, and order in the biggest, thickest, cheesiest deep dish pizza ever."
And we did.
And almost three years later, we still reminisce fondly about that glorious and gluttonous meal. In fact, we're planning a sequel after baby number two is born.
Everything we eat these days is preprinted with facts about how good (or bad) it is for our bodies.
I think there's something to be said about how good something is for our souls.