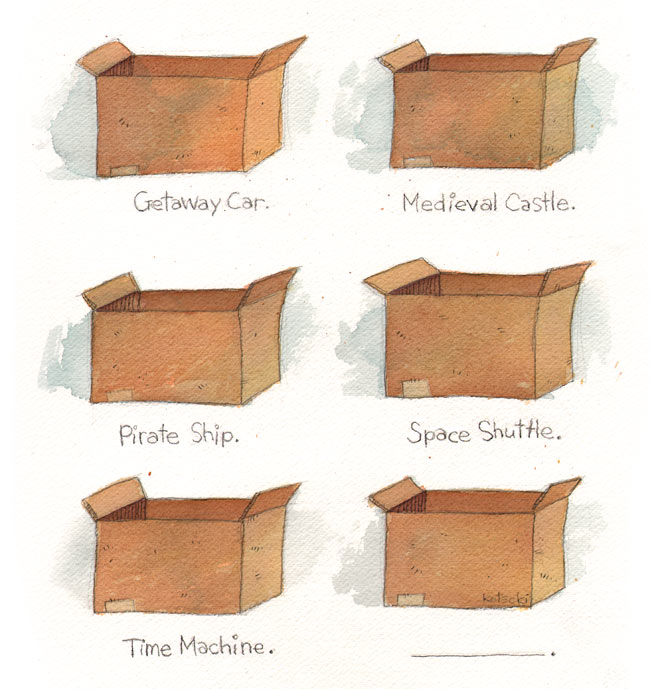 It's the thing that gets played with the most on Christmas morning.
It's been inducted into the National Toy Hall of Fame.
It's the blank canvas that can, with the cleverness of a child's imagination, swiftly transform from a a getaway car to a medieval castle to a time machine at a moment's notice.
It is proof, as Thomas Edison proclaimed, that the greatest invention in the world is the mind of a child.
[ Acrylic on watercolor paper, 10 x 14 inches. ]