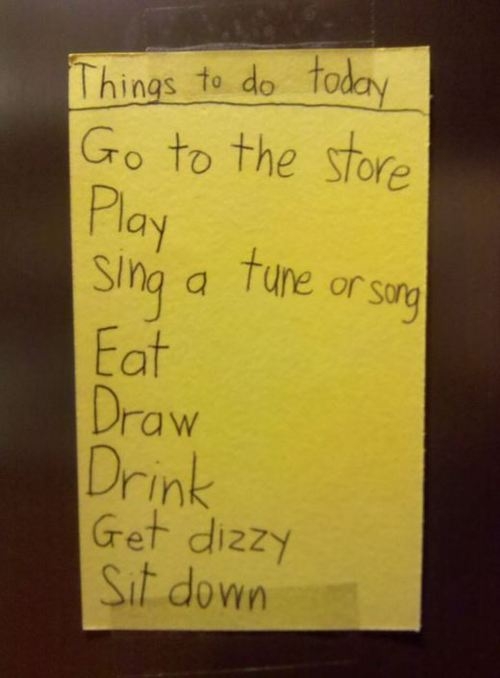 Too often, we judge the value or success of our day by the number of things we were able to cross off our to-do list. That's sad, because life is more than crossing things off lists.
But I suppose that's a short-sighted view. After all, it doesn't take into account what's actually ON said list.
This is the sort of list I can get behind.
I think we could all benefit from scheduling in a lot more singing and a bit more dizzy.