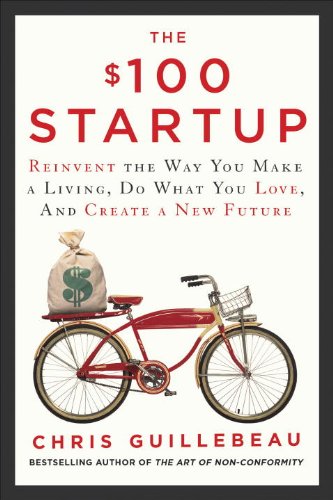 Many people I talk to have an inkling of some kind of dream business they'd love to start. A cute yarn store. An interior design consultancy. A little coffee shop. It's often deep in the back of their mind, buried by things like fear and doubt. Something's holding them back: Lack of funds. Uncertainty about what steps to take. Or the comfort of a job that already pays the bills and provides benefits, even if it's one they dislike so much that they'd rather punch kittens for a living.
I was talking to guy a few summers ago who was out of work and was looking for a job. He'd been looking for eight months. I remember thinking, "Jeez, if you'd started a business when you first got laid off, you'd probably have some pretty good momentum by now." Instead, he was still waiting for someone else to give him any old job that he probably wouldn't like any better than his previous one. To my knowledge, he's still underemployed to this day.
One of the biggest excuses people have for not making the jump toward creating their own dream job is the fear of sacrificing a solid living for an uncertain one. But if you're currently unemployed, that excuse flies out the window. Heck, even if you are employed, businesses can be started and nurtured during nights and weekends until they're strong enough to support you on their own.
The truth is that now is probably the best time in the history of the world to start your own thing.
And finally, to my great delight, there is a resource to show you how. It's called The $100 Startup: Reinvent the Way You Make a Living, Do What You Love, and Create a New Future. I got an advance copy from the author, Chris Guillebeau, and I can confirm that it delivers the goods.
As an entrepreneur myself, I've read a TON of business books. But none like this.
This one chronicles fifty case studies of people who've started a wide variety of successful businesses with very little capital. (Many began with under $100 in funding.) The stories deliver gobs of inspiration, but this book also gives you steps to take, and charts to follow, and solid real-world advice for making your little dream a big reality.
If you are unemployed, underemployed, or toiling in a job you like less than beets, you should check this book out.
Now is your time.