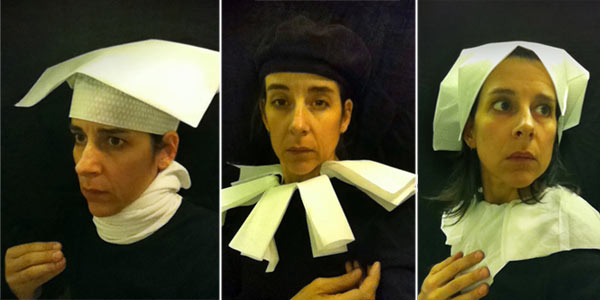 Here's a small rebellion for you. While on a long flight, Nina Katchadourian spontaneously put a tissue paper toilet seat cover over her head and took a picture in the mirror using her cellphone. It reminded her of 15th-century Flemish portraiture. So she took more of them, using materials close at hand.
I love the contrast between the serious poses and the silly concept.
Proof that if you're on a long flight and find yourself bored, you're not trying hard enough.