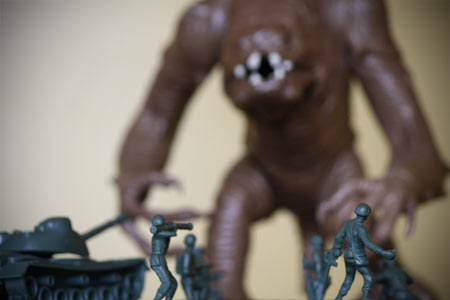 Adultitis is a big problem. Epic. Seemingly insurmountable.
It can't be taken down by government legislation, well-financed corporations, or an army of powerful tanks.
However.
Adultitis can be toppled by ordinary people participating in small rebellions* every single day. Simple decisions to zig instead of zag.
Smiling at a stranger. Coloring outside the lines. Daring to eat dessert first.
Instilled with the soaring spirit of childhood, these rebels and their actions are small but mighty. They rally against the rules that don't exist, engaging in ruthless, senseless acts of silliness that undermine the slavery of Adultitis and its unadventurous version of adulthood.
Like David against Goliath or a mosquito in a sleeping bag, it is the small things that end up making the biggest impact.
This small rebellion has the power to change the world.
What small rebellion have you witnessed or initiated recently?
Click here for some real-life examples of small rebellions.
*This idea was inspired by a really cool Jars of Clay song by the same name. It talks about how we can use small daily acts of love and kindness to "define us as those who choose love over fear and judgement." The concept really spoke to us, and it occurred to us that the only real way to defeat Adultitis is by small rebellions of a different, but similar, type.
Photo Credit: Jason Kotecki