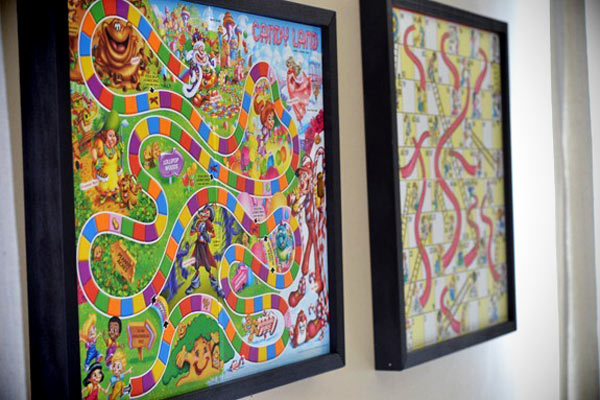 I like this idea a lot. Beckie of Infarrantly Creative was not a big fan of board game boxes, so she did something about it. She framed the colorful game boards and turned them into functional art.
And when I say "functional," I really mean functional: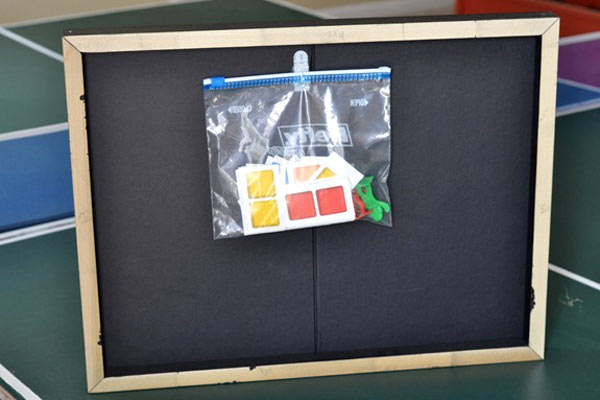 See that — all the pieces stuffed in a bag attached to the back of the frame. Pure genius! And I suddenly have the urge to play a game of Chutes & Ladders.
Photo credit: Beckie