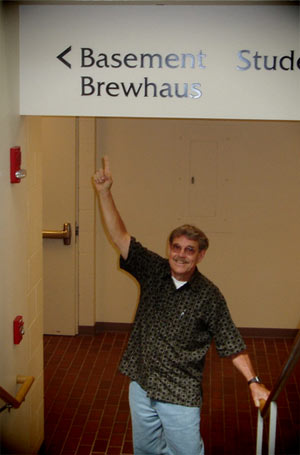 Kim & Jason Nation is a playful group of rebels who share a joyful, indomitable childlike spirit and are not afraid to let that spirit come out to play! They're united by a common goal of fighting Adultitisand the doo-doo heads who embrace its ideals. Quite frankly, they're pretty much the coolest people on the planet. Here's one right now…
• My name is… Kent Babcock
• My hometown is… Urbandale, IA
• My biggest dream…to leave this world a better place.
• My inspiration… is my faith and family.
• When I was a kid, I…was small.
• My favorite childhood toy was…Excalibur Electronic NFL Vibrating Football Game
• One way I stay childlike is…by making people laugh.
• What I know so far… is if at first you don't succeed, skydiving may not be for you.
• My favorite things about "Kim & Jason" is… they like to have fun and pass it on to others.
We saved a space just for YOU in Kim & Jason Nation — join the small rebellion and sign up to become a K&J Insider today!