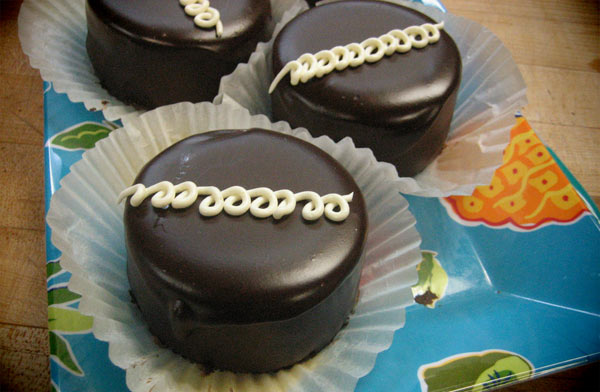 One of my favorite parts of the first ever Escape Adulthood Summit was tapping into the collective knowledge and wisdom of every in attendance. We spent a few hours on Saturday afternoon sharing insights and ideas to help each other with various hot button issues. One of the things that got brought up by a camp director named Jen was the subject of pranking.
Pulling pranks and practical jokes is fun in large part because of the rush of excitement that comes from getting away with something and creating a scenario that contains the element of surprise. Unfortunately, it too often makes the person who was pranked feel bad, stupid, or even violated. So Jen shared that at camp, they only tolerate "positive pranking." She gave an awesome example that she learned about via Amy Krouse Rosenthal.
It's called Hostess Ding Dong Ditching.
Similar to the old game of ringing someone's doorbell and then running away before the person opening the door could discover who it was, this updated version is a lot nicer and more chocolatey. In this version, you leave a box of Hostess Ding Dongs and a nice note at the doorstep before you run away. Pretty cool, huh? It's just a nugget of the gold that was mined at the Escape Adulthood Summit, and I'm happy to share it with you!
I can't think of a better way to cheer someone up or congratulate them on the new job, new baby, new promotion, or just because. This week, race back to childhood and try this new version of Ding Dong Ditch!
Photo Credit: megpi