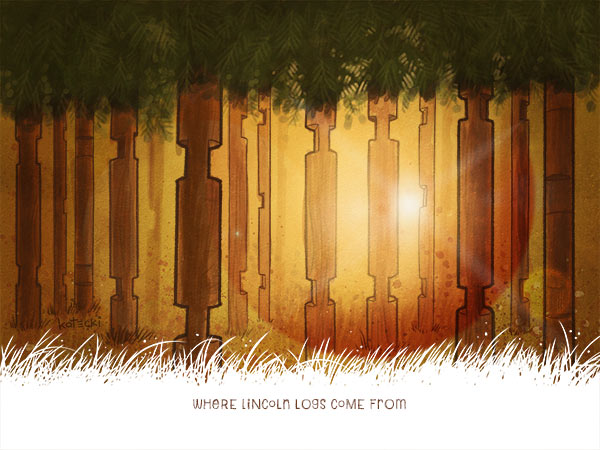 My favorite segments of Mr. Roger's Neighborhood were when he would do some kind of epic behind-the-scenes factory tour. I remember the crayon factory, the marble factory, and the interview with Lou Ferrigno, aka The Incredible Hulk. Epic, I tell you.
I've always been fascinated with where things come from, and perhaps I have Mr. Rogers to thank for that.
This painting depicts where Lincoln Logs come from, in case you were wondering. It's a fact, look it up.
Lincoln Log Forest by Jason Kotecki