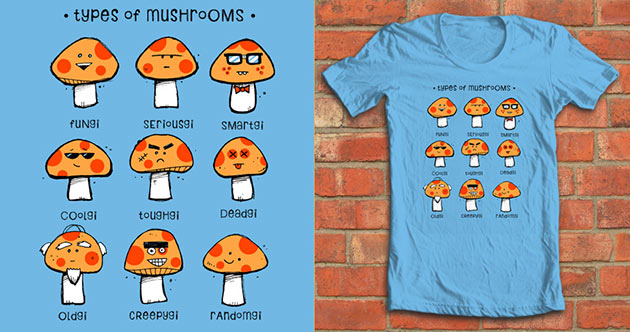 So I submitted my first shirt to Threadless.com. It's all about mushrooms.
It cleared the first hurdle of acceptance, and now it is up for scoring on the web site. If the scores are high enough and the comments prevalent enough, apparently they will consider printing it and offering it for sale on their site. It would be a pretty neat honor for me, and nice exposure for my work.
Voting ends on Thursday. If you think it is worthy, I would so very much appreciate it if you'd give it a high score and leave a comment here.
Thanks!