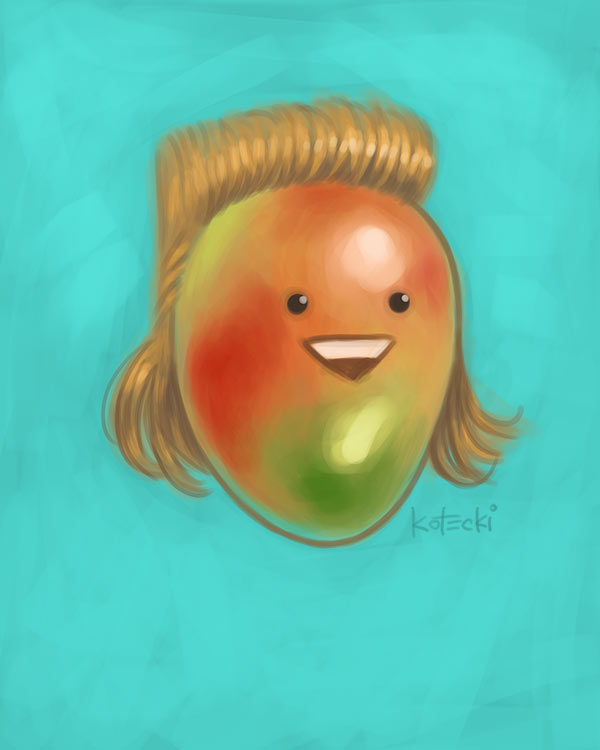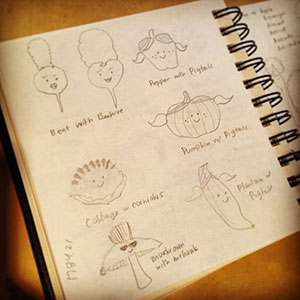 My art almost always contains an element of whimsy. It also often involves inspiration, encouragement, or entertainment. Sometimes I'm lucky enough to make something that combines all three.
Other times, I end up with something that's just plain silly.
It all started with a mango with a mullet.
And I just could not stop. I felt compelled to paint pictures of food sporting hairstyles of varying levels of ridiculousness. When the dust settled, the series totaled nine in all, including cauliflower with a combover, cabbage with cornrows, and a pear with a perm.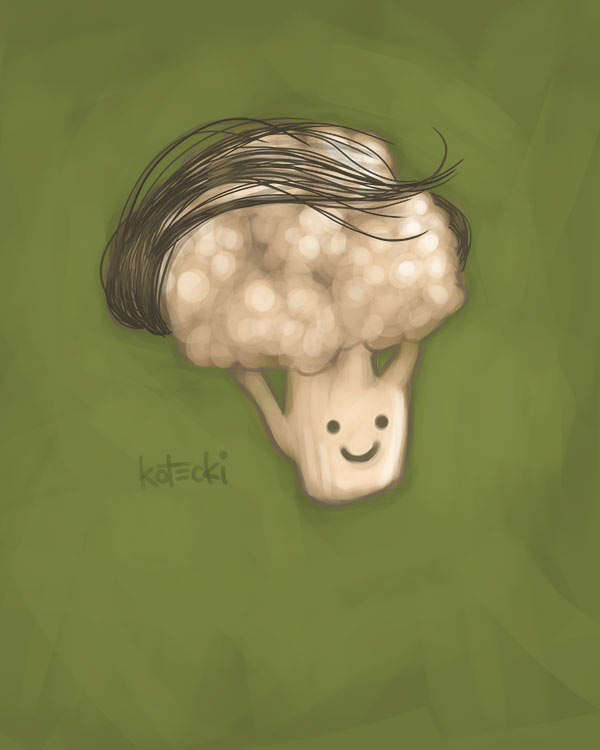 I'm pretty sure they possess no significant redeeming qualities, but perhaps they will make you smile.
And if you ever wondered what a peanut would look like with a pompadour, well, now you know.