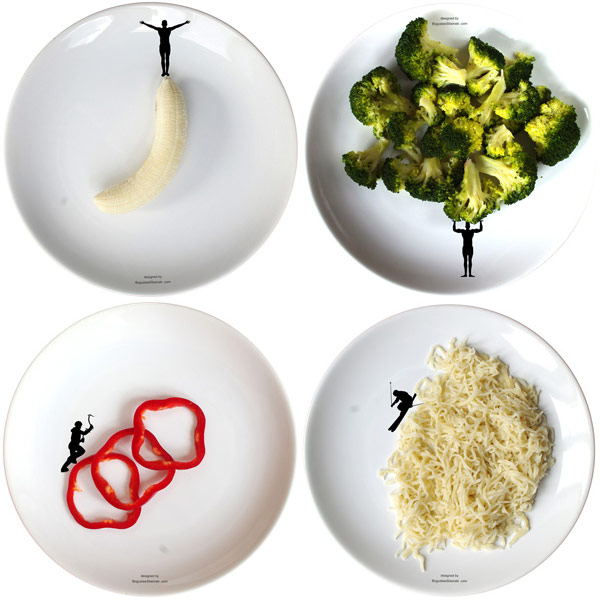 Adultitis would have us believe that it's unbecoming for an adult to play with his or her food. Apparently, Polish designer Boguslaw Sliwinski (say that three times fast) didn't get the memo.
He has designed a series of plates that invite you turn your meal into an action scene.
Now you tell me: what are the odds that Adultitis makes an appearance at a dinner party featuring plates of this nature?