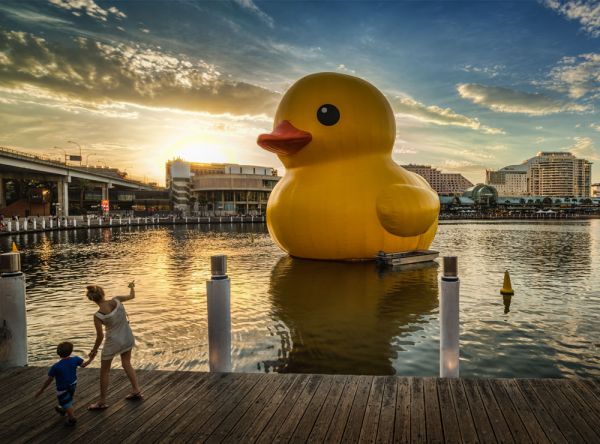 I'll just state the obvious, because we've all thought it: We need more giant rubber duckies floating around in our lakes, rivers, and harbors. We also need more artists to think of ideas like this.
The giant yellow ambassador of fun pictured above is the work of conceptual artist Florentijin Hofman, who states:
The Rubber Duck knows no frontiers, it doesn't discriminate people and doesn't have a political connotation. The friendly, floating Rubber Duck has healing properties: it can relieve mondial tensions as well as define them. The rubber duck is soft, friendly and suitable for all ages!
The duck in question is about 46 feet tall and 55 feet long and is currently hanging out in Victoria Harbour in Hong Kong. Hoffman is well-known for larger-than-life works of whimsy. Here are a few of my favorites:
Signpost 5. Three (really) grand pianos washed upon the shore.
The Big Yellow Rabbit.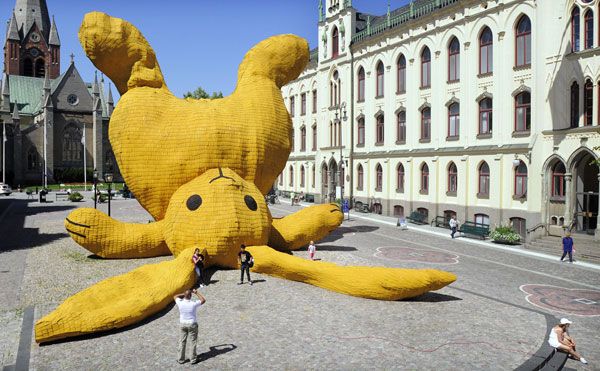 Fat Monkey – look close; it's made with flip flops!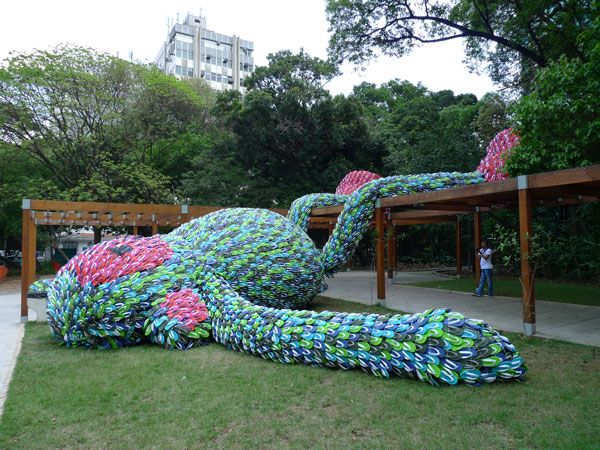 The Steelman.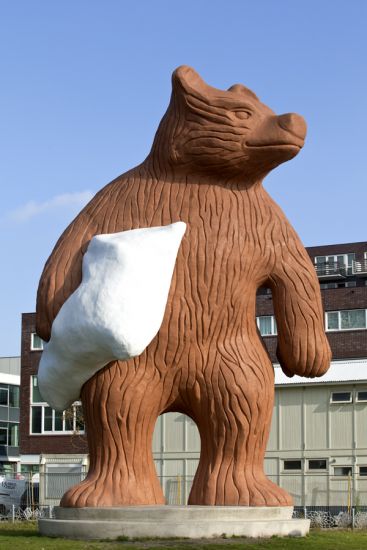 Thank you Florentijin, for helping fight Adultitis with your wonderful work! You, my friend, are a Champion of Childhood!