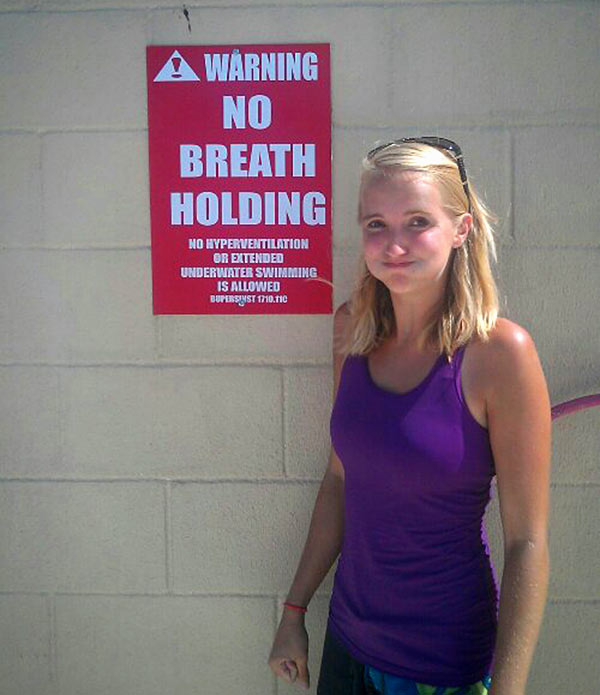 Here is a good example of how adults are ruining everything. This is a sign at a community pool in Florida, and it inspires so many questions.
No breath holding? At a swimming pool?! Or else what?
And is willing hyperventilation that common?
One can only assume this pool has no diving boards, offers no swimming lessons, and forbids most Olympic-style strokes. Either that or its drowning rate is off the chart!
One thing is for sure: rules printed on metal signs bolted to walls are serious business.
So is questioning the rules that don't exist. Or in this case, even the ones that do.
Inspiration and photo credit goes to the Culbertsons.