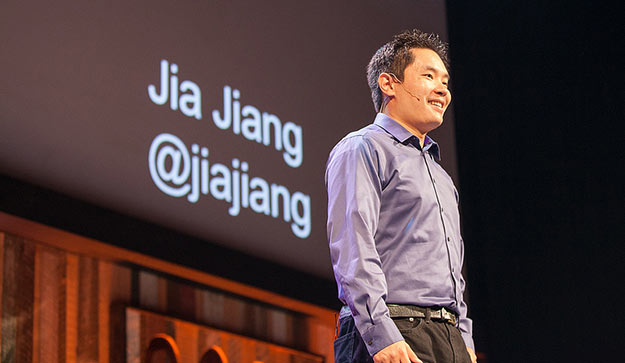 One of the most inspiring people I encountered at the third annual World Domination Summit earlier this month was Jia Jiang.
Four months after quitting his job to launch a career as an entrepreneur, Jia hit a major roadblock. He was rejected by some major investors and the business idea that seemed like a sure-thing instantly vaporized. It rocked his world, and he considered giving up. After a kick in the pants from his supportive wife, Jia began to delve into what he called "rejection therapy."
His goal was to get so comfortable with rejection that the fear of it would no longer affect him. He created a project that included 100 requests designed to end in rejection, and he recorded his experience with a blog.
He gave examples of flagging down a police officer to ask if he could drive his car, asking a pilot if he could fly his plane, and asking a stranger if he could play soccer in his backyard.
And then he told us that they all said YES.
You need to check out his blog, and especially this video from the time he asked an employee at Krispy Kreme if she would make him a custom donut:
Probably the biggest thing I took away from hearing Jia was the reminder of the power of just asking. We are often so afraid of rejection that we willingly cut ourselves off from amazing opportunities.
Jia said, "Rejection is an opinion or preference, nothing more and nothing less. Rejection says more about the person giving it than it says about you. When you're not willing to get rejected you are rejecting yourself. And then you get ignored by the world."
JUST ASK. You never know.