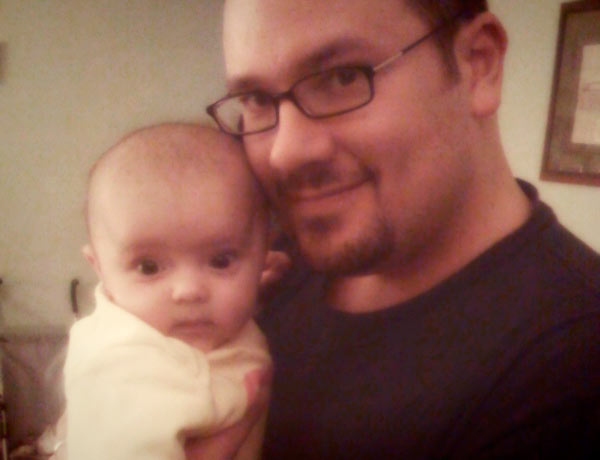 When Lucy was a newborn, I used to dance with her in our apartment to a song called Cinderella by Steven Curtis Chapman. I'd support her little head with my hand while doing spins around the living room, as if it were a grand ballroom, absorbing as much of that newborn baby smell as I could. The song served as a wonderful reminder about how fast time flies, and that it won't be long before I'll be dancing with her on her wedding day.
We still dance to it once in a while. Damn thing makes me cry every time.
And then I came across this story, which also makes me cry. Rachel Wolf's father is dying of pancreatic cancer. She couldn't bear the thought of not having the opportunity to dance with him at her wedding. The fact that she's not even engaged didn't deter Rachel. So she bought a wedding dress, rented a limo, and invited family, friends, and her father to a nearby park for the special dance.
And what song did they dance to? You guessed it: Cinderella.
Here's the video, along with a head's up: grab a tissue.
http://www.youtube.com/watch?v=-GuLXkKJAYE
This story is reminiscent of the folks who moved up Christmas for a kid I knew who was dying of leukemia. Who says Christmas can't be celebrated in September? Who says you can't make your own adjustments to the "normal" wedding traditions?
This is it, guys. The daily stuff of life that happens unnoticed while we worry about the future and busily check things off to-do lists are the magical moments we'll look back on with fondness. THESE are the good old days. Don't miss them while you're busy making other plans.
And don't let any so-called rules keep you from creating scenes made for fairy tales.
Does this remind you of any scene-making small rebellions you've instigated or witnessed? Share them in the comments!