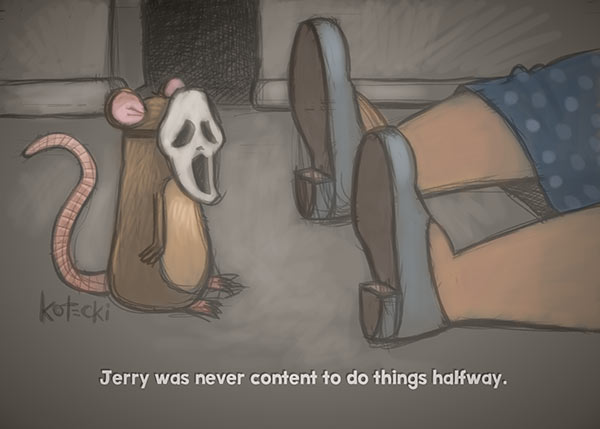 Halloween is that magical time of year when we enjoy getting the snot scared out of us. We attend haunted houses, watch horror movies, and dress up in horrifying costumes. But do you know what I think is REALLY scary?
Zombified children. Like the one in Pet Sematary. Those are pretty scary.
But not as scary as these things:
The thought of getting to the end of my life and realizing how much time I spent on stuff that didn't matter. Not just the administrivia of life, but all the effort to keep up appearances by trying to impress people who don't matter. Comparing myself to others. Time spent maintaining and taking care of "stuff." And worrying.
I don't even want to THINK about how many hours I've wasted worrying.
It also scares me that the average person watches 5 hours of television per day, which adds up to over 9 years of their life.
And the possibility that this might be my last year or month or even day on Earth is pretty scary, too. I'd hate to think of all I'd miss out on in the lives of my kids.
Most of all, I am frightened by the prospect of waking up at the age of ninety, looking back on my life, and wondering, "What if?" How many things have I missed out on because I was too afraid to try?
Other than on Halloween, nobody really likes to be afraid. But fear can be good, if it spurs you into action. My plan is to be ever vigilant about the story I'm living, by being mindful of how I spend my time, money, and attention. And to steer clear of zombified children.
What are you afraid of, and what are you doing about it?