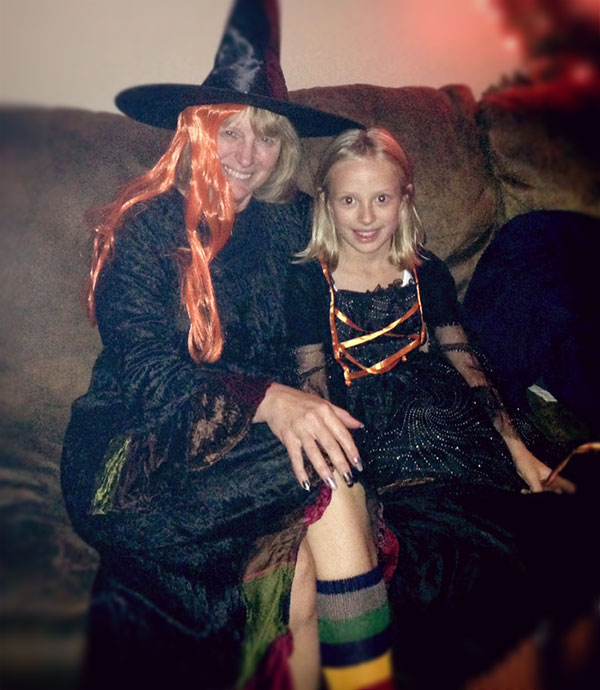 We're in the throes of Halloween Unleashed, our 7th officially-sanctioned Small Rebellion. Your challenge is to wear a costume somewhere unexpected, just for fun.
But it can also be for a good cause, too.
Elaine Hand loves dressing up in costume. She was in a full-fledged witch costume at a recent speaking program I had in Illinois! (Maybe it's in her blood; her mother was born on Halloween :) The thing that makes her a Champion of Childhood in our book is that she wears costumes all year long! Here's how it started, in Elaine's own words:
"This all started with being a witch — going to my clients during the week of Halloween and giving them wisdom from the wizard (motivational Halloween sayings) and candy from the witch. It has just grown from there."
And grown it has! A client of hers asked her to consider coming to a local school in costume to serve as a mystery reader:
"I do it maybe once every six weeks or so – depends on when asked. I usually go to three or four classes per visit – normally kindergarten thru second, maybe third grade. When possible, I act the book out if conducive. I also have a snowman, reindeer, Easter bunny and chipmunk. It just makes me smile, as well as others."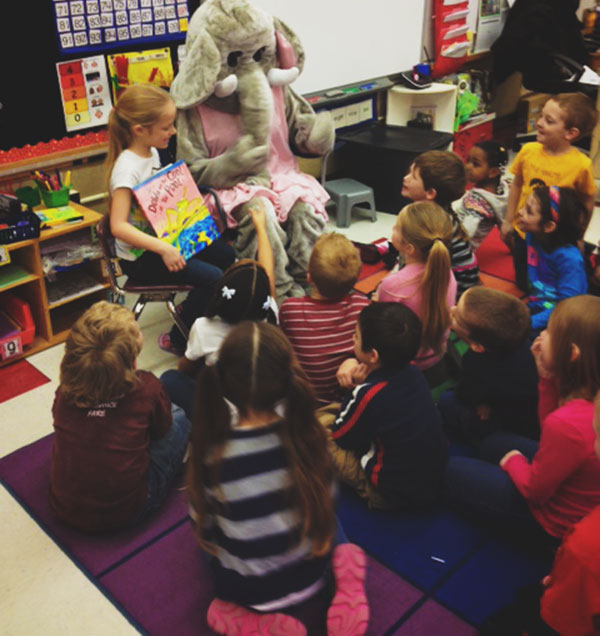 Elaine is not a professional mascot or part of a theater troupe or working a part-time job at Subway standing on a street corner in costume waving at cars. She's a regular person with a successful career who is not afraid to wear a costume outside the confines of Halloween. She knows how awesome it can be.
We hope you'll be inspired by her lead and take part in our latest Small Rebellion.
But be warned: If you do, you'll probably get Adultitis so angry it'll make the Grinch look like Santa Claus.
---
A Champion of Childhood is someone instilled with the soaring spirit of childhood who rallies against rules that don't exist while engaging in ruthless, senseless acts of silliness that undermine the slavery of Adultitis and its unadventurous version of adulthood. We like shining a light upon the most remarkable among us, holding them up as a dazzling example of what we should strive for in this epic battle against Adultitis. See more here.