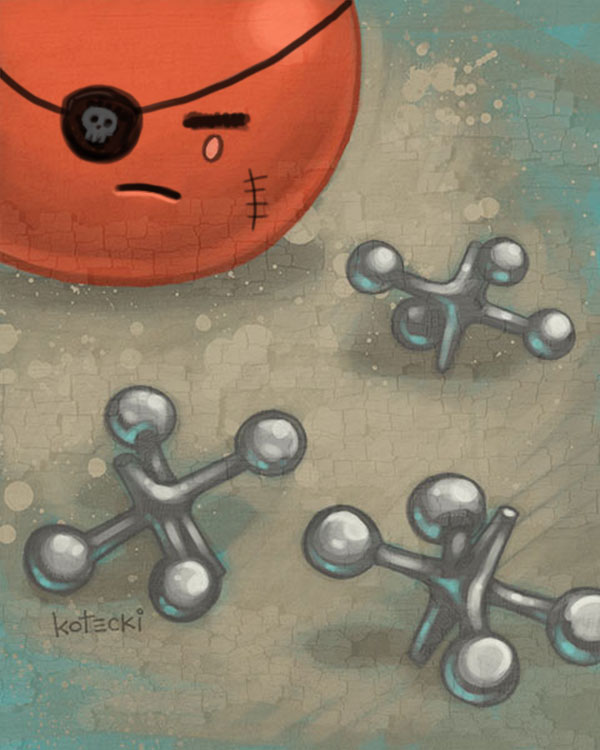 In a story that seems ripped from the pages of The Onion, a middle school in Port Washington, New York has banned tag and cartwheels and balls of all sorts in order to cut down on injuries to children during recess.
Yet another example of adults ruining everything.
And we are one step closer to living in a society where we all wear Nerf clothing and drive on streets paved in Nerf in our Nerf-covered cars to our Nerf-wrapped places of employment.
Kind of makes me want to invest in Nerf stock.
Back in the day, if you didn't accidentally cut yourself on some sort or metal-edged toy before 9:00 in the morning, you weren't doing childhood right.
And now dodge ball is demonized, Red Rover has been neutered, and it's illegal to throw a football around at recess. How long before recess itself is banned?
It's easy to point fingers at the school officials. The main reason they've concocted this ridiculous new policy is most likely to avoid lawsuits. Which is a legitimate concern in our sue-happy society. If I may state the obvious, however, the idiots who sue people for stupid things AND the policymakers who try to stay one step ahead of them are both demopgraphic groups made entirely of adults.
There are plenty of fingers to go around, but they all point to one problem: grown-ups.
It's a crystal clear indicator that Adultitis is winning the war. Make no mistake: we will continue fighting the good fight. I'm not advocating giving kids bags o' glass for Christmas, but then again, I'm not sure which extreme is more terrifying.
Instead of turning into a society of wimps living painfully boring stories, let's keep in mind that life is a contact sport, and no one gets out alive.
No matter how much Nerf you're wearing.
What do YOU think about the decision to ban balls, tag, and cartwheels at recess?