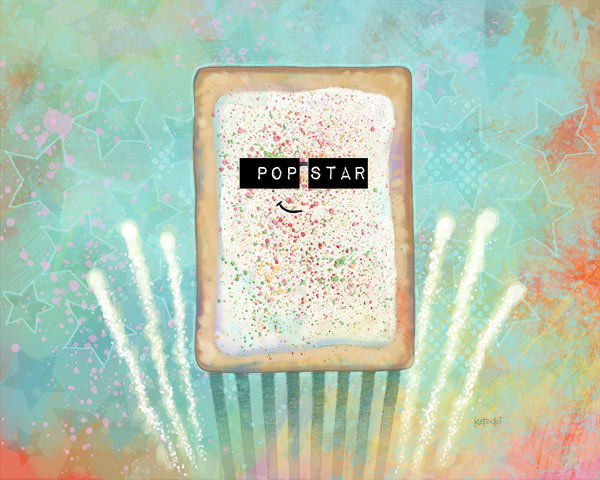 These days it seems like everyone wants to be famous. Which makes it kind of a bummer when you put up a killer photo on Facebook and only two people like it and one of them is your mom.
Online, there are all kinds of resources to help you become "internet famous." You can learn how to increase your likes, followers, retweets, subscribers, page views…pretty much any metric you can think of.
But just because something can be measured doesn't make it valuable.
Now behind the desire to be "famous" is the desire to be liked, admired, or regarded as someone of importance. And that doesn't necessarily have anything to do with how many followers you have or whether or not you are on the cover of a magazine. Signing up to stay later at work, chair a prestigious committee, or serve as president of the association you belong to are not inherently bad. But our reasons for doing them can come from a desire to be liked, admired, or regarded as someone of importance.
Honestly, I often get envious of others who have more blog readers, customers, or Facebook fans than me. It makes me feel like I'm falling short and not good enough. I feel like I should be further along than I am, and it makes it harder to see the good that I am doing. Meanwhile, it distracts me. It gets me focused on people I don't know, while ignoring the people I do. Why do we put so much stock in what strangers think about us?
Then I came across a quote that kicked my butt. It was from Mark Batterson, who wrote, "I want to be famous in my own home."
Holy crap. That's just awesome.
When it comes down to it, that's what I want, too.
And it got me thinking, what would it take? What things do you need to do to become famous in your own home? Since there aren't many $99 e-courses tackling that question, I had to come up with some ideas on my own:
Be present. When you're having quality time with your family, don't ruin it by checking your phone every ten seconds.
Be quick to apologize when you screw up.
Be kind.
Be fun.
Be willing to disappoint the people outside your own home by turning down opportunities that would cause you to see your family less.
And finally, it might not hurt to plaster propaganda promotional posters up of yourself (Dad is Rad! Mom is the Bomb!) all over your home.
I can honestly say that there is no better feeling in the world than to come home after a long flight, ride the escalator down into the airport lobby, and see your children wearing giant smiles and running as fast as they can to come hug you.
Just like anybody, I want to be looked up to. Admired. Respected. Missed when I'm gone. But if I'm not regarded in this way by the people who know me best, all the Twitter followers in the world just don't matter.
What do you think about this idea of being famous in your own home? And more importantly, what do YOU think it takes?
---

[ About the Art: While in the middle of this one, I came up with the idea of doing label tape from the 70s and 80s for the words instead of my usual ransom note newspaper cutouts. I originally had sunglasses painted in, but as I was toying around with locations for the words, I decided to turn them into the sunglasses. Much more interesting to be sure, but nonetheless, a last-minute "happy accident."
The idea for the fireworks also came to me just as I was about to call this piece finished. I figure they elevate this guy's star power to sold-out stadium level. (Made with Photoshop.) (Buy the print!) ]