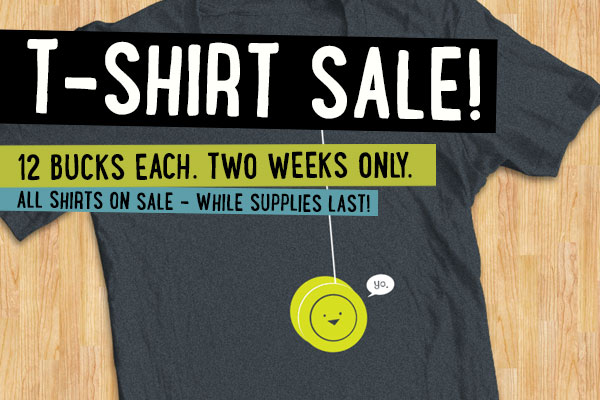 So I'm getting the itch to create some new products. Problem is, we are running out of space and I'm not interested in living in a warehouse. So for a limited time (just two weeks, to be exact) we are offering an insane deal on ALL of our t-shirts. At just $12 each, they are over 50% off!
Priced to move, baby.
Now here's the thing: when these shirts are gone, they're gone. We have no immediate plans to reprint them. (Because I'll be making new ones instead!) That being said, supplies are extremely limited — especially for certain designs and sizes — so act fast!