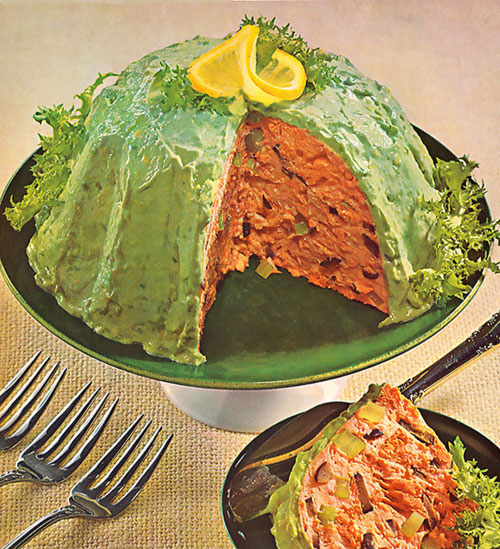 If you've been around here for any length of time, you certainly know of our proclivity for Ugly Treats. We wholeheartedly encourage people to make disgusting-looking cookies, cakes, and other desserts…just for fun.
Well, an astute reader recently reminded me that dessert doesn't have to be the only food group up for an ugly makeover. She pointed me to an article highlighting 21 Truly Upsetting Vintage Recipes. Below are a few of my favorites:
Liver Sausage Pineapple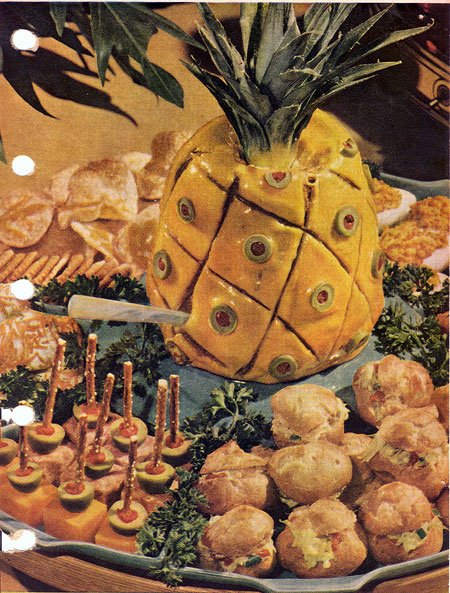 Imagine mixing together liver sausage, Worcestershire sauce, lemon juice, mayonnaise and gelatin into the shape of a pineapple. Then imagine the people you made it for hating you forever.
Monterey Soufflé Salad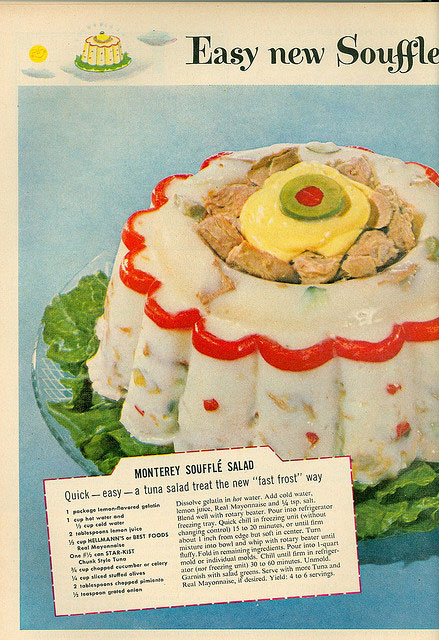 This one looks totally great; I'm just not a fan of pimentos. Or mixing seafood and lemon Jell-O. But that's just me.
Super Salad Loaf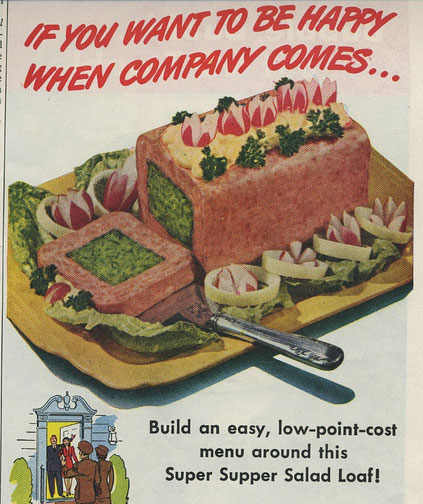 If you want to be happy when company comes…then don't make this.
Granted, each of these dishes look like they've been beaten repeatedly with the ugly stick. The truly upsetting aspect is that none of theme are intended to be so. These are real, legitimate recipes developed by sincere, well-intentioned (and possibly blind) people.
However, there's nothing saying you can't change that intention.
What if you had a dinner party featuring ugly cookies that was proceeded by an ugly main course? You could take and use these exact recipes as your guide!
Just remember, treat gelatin as the workhorse it is!
While there is a chance no one will have an appetite by the time you unveil what's for dinner, one thing is certain: Adultitis will find another home to occupy on that day!