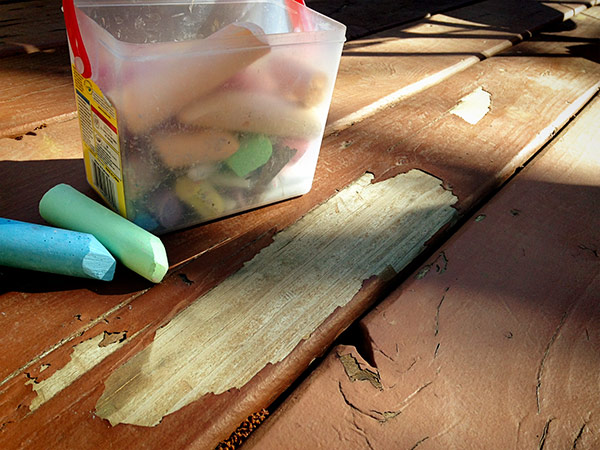 This is what my deck looks like right now. This is the worst of it, but there's little bits of chipped paint everywhere. I was hoping to touch it all up before our Annual Summer Framily Cookout.
Which is today.
I'm pretty particular about keeping things tidy and taking care of my stuff, and it really bothers me that it's not done. Alas, it's been a busy week, and there were too many other things of higher priority. I could have snuck it in last night, but that would have meant not being able to go to the park with my kids on such a beautiful day. I figured that was more important than what other people might think about my deck.
We are all faced with choices like this every day. Sometimes a clean house, a fixed squeak, or a small home improvement goes a long way towards one's sanity. Sometimes it's a trap Adultitis uses to keep us distracted and focused on the wrong things.
I don't always make the right choice, but on this day at least, I think I did.
Plus then I had time to make this: