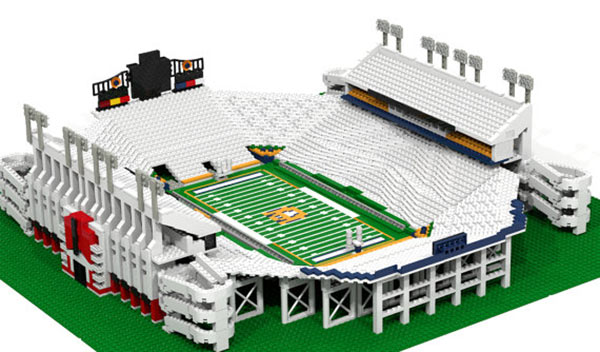 • How about this sports fans: a scale replica of your favorite team's stadium, made entirely of LEGOs! Each set includes the all of the LEGOs, a downloadable building guide and the original design file created in LEGO Digital Designer. Don't see your favorite team's stadium? Brett will design and price one for you.
• There is a place in Northern Illinois where you can camp out in an authentic tipi for $79 per night. With complimentary s'mores!
• Next time I visit Portland, I want to stop by Quin. With lollipops made with fresh-fruit purees and gumdrops featuring real Oregon strawberries, chief candy maker Jami Curl and her team create candy for today that tugs at the heartstrings of yesterday. Sweet!
• Speaking of sweet, chocolate maker Unelefante makes some amazing artisan chocolate bars, including one that looks like a Jackson Pollock painting and another that looks like melted crayons!
• An oldie but a goodie from Derek Sivers: What do you hate NOT doing? Such a great question to ask to make sure your story is all it can be.
Finally, some posts from around here you may have missed:
• Behind the scenes of my book writing retreat, part 2
• The day I lost my coffee virginity
• The escape adulthood summit is 45 days away!