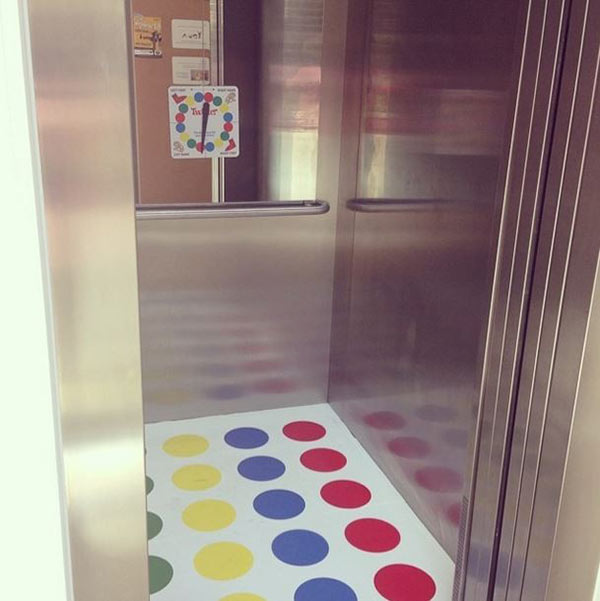 • Innocent is a company in the UK that makes juice and smoothies. They also recently outfitted their elevator with the game Twister. Brilliant! I propose that elevators the world over are outfitted similarly.
• One thing I hate about the internet are all the passwords. It seems like every site has different requirements. Some make you change them regularly. And then there's the business of keeping track of them all. But not once have I ever thought that an internet password could change my life. You need to read about Mauricio Estrella's experience that might get you thinking differently about passwords, too.
• This Star Wars Disney parody made me chuckle.
• 31 Things You Can Make With A Cardboard Box That Will Blow Your Kids' Minds. Eat that, iPad.
• We've been on a Lego kick in our household lately. Jeff Friesen put together Lego representations of each of the 50 United States. If only cheese really grew on trees in Wisconsin!
Finally, some posts from around here you may have missed:
• The most important thing to remember about your story
• Thou shalt tear here
• How to make Crunch Berry ice cream