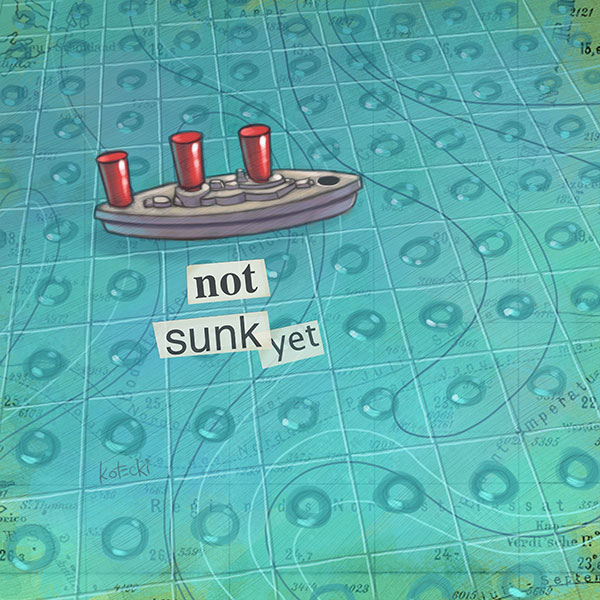 Many people come up to me after my speaking programs and say, "I wish I would've heard you when my kids were young." There is sadness and regret over what are perceived as missed opportunities and memories lost.
I get it. One of the reasons I do what I do is to make sure people have as few "if onlys" as possible. But you can't sail to the bright future in front of you when you're anchored to the "if onlys" of the past.
I've seen movies that start slow, barely holding my attention. There's not a lot going on. It's unremarkable. But sometimes there is a spark, a turning point that takes place that catapults the story into a thrilling new direction. Suddenly I'm completely engaged, drawn into the story and excited to see how it ends.
Life can be like that. We get caught up in the river of rules and expectations set forth by others and the current pulls us in a predictable direction. It's safe and plain and comfortable, with nothing too exciting going on.
But sometimes there is a spark, a moment that jolts us into a new way of thinking and an opportunity for a fresh start.
We all have backstories. Dark times, skeletons in our closet, or even just the regretful ache of time wasted. If we could go back in time, I'm sure everyone would have at least something they'd like to do differently. Until we can figure out how to really bend time with Delorians going 88 miles per hour, that is a pipe dream. Feel sad, sure, but use that sadness to fuel a change. See that spark as the gift that it is: an opportunity — and an obligation! — to do better right now.
Despite the missteps or missed opportunities you've experienced, know this: the credits have not yet rolled. You are not finished.
You can't change the beginning of your story, but you can change the ending.
If you are still breathing, there is still story to be told.