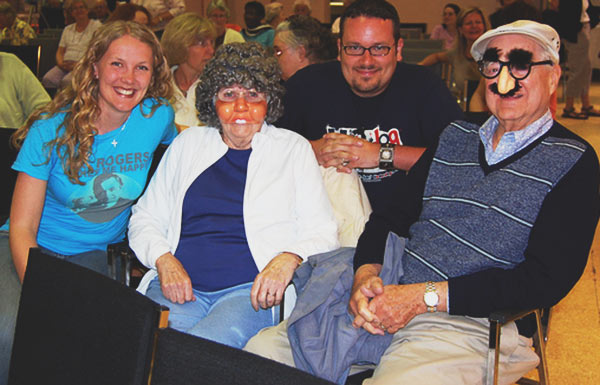 Wouldn't it be cool to walk into your local bookstore, take a book off the bestsellers shelf, and open it to find your picture featured within its pages?
If you think so, read on…
As you may have heard, we recently got a book deal with a major New York publisher. It's all about the rules that don't exist. I have been busy putting it together, and I thought of a neat way to include you in the process, if you're interested. :)
Send me a picture of YOU breaking a rule that doesn't exist, and I will do my best to include it in the finished book! No promises, but if the photo is fun, original, and of decent quality, your chances will increase greatly! Keep in mind that we're looking for rules that DON'T exist, not ones that actually do. (So no pictures of you exceeding the speed limit or vandalizing City Hall, please.)
If you need inspiration, here are the 40 rules that will be in the book (although if you come up with something else, that's cool, too!)
Thou Shalt Act Thine Age
Thou Shalt Color Inside The Lines
Thou Shalt Hate Monday
Thou Shalt Always Be Careful
Thou Shalt Get Thine Inbox To Zero
Thou Shalt Clean Thy Plate
Thou Shalt Make Thy Bed
Thou Shalt Hide Thy Weirdness
Thou Shalt Care What Other People Think
Thou Shalt Not Wear Thy Wedding Dress After Thy Wedding Day
Thou Shalt Conceal Thy Wrinkles
Thou Shalt Wait for Permission
Thou Shalt Not Play Hookey
Thy Christmas Cookies Shalt Look Like Christmas Cookies
Only Young Children and High School Seniors Shalt Take Cheesy Photos Near Oversized Numbers
Thou Shalt Not Make a Mess
Thou Shalt Remove Thy Nametag Immediately After An Event
Thou Shalt Not Eat Breakfast for Dinner
Thou Shalt Not Celebrate Without Thine Calendar's Permission
Spouses Shalt Not Swap Sides of the Bed
Thou Shalt Not Let Them See You Car Dancing
Thine Offspring Shalt Be In a Million Extracurricular Activities
Thou Shalt Not Eat Dessert First
Thou Shalt Not Draw on Thy Children
Thou Shalt Embrace Common Knowledge
Thou Shalt Get a Job with Benefits
Thou Shalt Not Wear Pajamas in Public
Thou Shalt Not Have Too Much Fun at Work
Thou Shalt Reserve Thy Fine China for Special Occasions
Thou Shalt Always Wear Clean Underpants Upon Leaving Thy House
Thou Shalt Let Others Define Thy Success
Thou Shalt Wait 30 Minutes to Swim After Eating
Thou Shalt Not Bring Bananas On Thy Fishing Boat
Thou Shalt Be Realistic
Thou Shalt Not Be Ridiculous
Thou Shalt Do and See Everything Whilst On Vacation
Thou Shalt Brag About How Busy Thou Art
Thou Shalt Not Wear White After Labor Day
Thou Shalt Not Jump in Puddles
Thou Shalt Not Blow Bubbles In Thy Milk
While I can't guarantee the "bestselling" part, I can tell you we're putting everything we have into making this book a success. And I know that it's bound to be better if you're in it.
So please, send your photo of your rebellion against Adultitis to me at jason@escapeadulthood.com — but hurry! Deadline for entries is August 18, 2014!
* Please note fame and fortune not guaranteed.