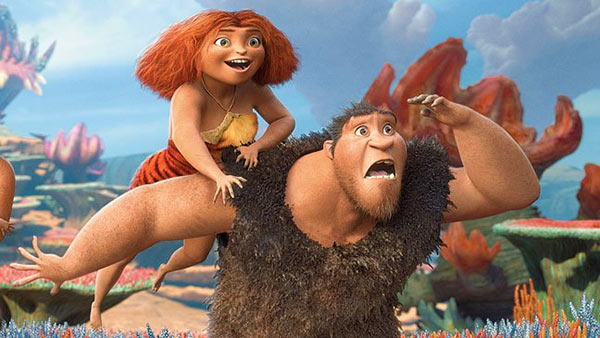 The animated movie The Croods tells the story of Grug, the stubborn patriarch of a family of cave people. He has protected his brood in the harsh world in which they live by carefully concocting a series of rules that limit their risks of being eaten. But when circumstances force the family out of their home an into a completely new environment, the rules are thrown into question and Grug struggles to adapt.
This is one of my favorite scenes in the movie, an interchange between Grug and his rebellion teenage daughter, Eep:
Grug: It's my job to worry. It's my job to follow the rules.

Eep: The rules don't work out here.

Grug: They kept us alive!

Eep: That wasn't living! That was just not dying. There's a difference.
It's a jungle out there. Following the rules is a great way to fit in and avoid being questioned, laughed at, or scorned.
But it's not a particularly effective way of living an amazing story.