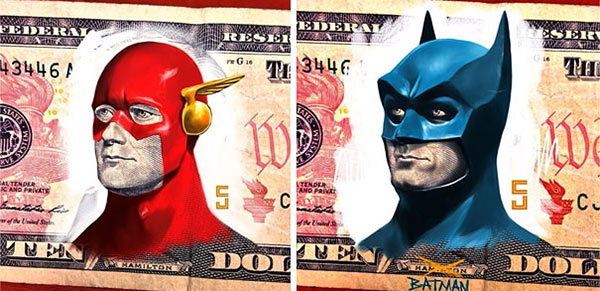 • This guy turns U.S. Presidents into superheroes and villains. This is epic, filled with awesome and coated in amazing.
• Love this article by Erin Boyle: Giving: Fewer Gifts, More Thought. Includes a few tips for ways to "focus on giving fewer gifts, more thoughtfully, minus the pressure of perfectionism."
• Here are over 100 very "punny" Christmas gift ideas. Although if you give matches to your neighbors ("No one Matches you as neighbors! Merry Christmas!"), don't be surprised if your house gets burned down.
• From the LA Times: Best obstacle at Tough Mudder test run is reaching his inner boy (Hat tip to Chris H.)
Finally, some posts from around here you may have missed:
• Does your workplace have an Awesome Room?
• Escape Lab is here!