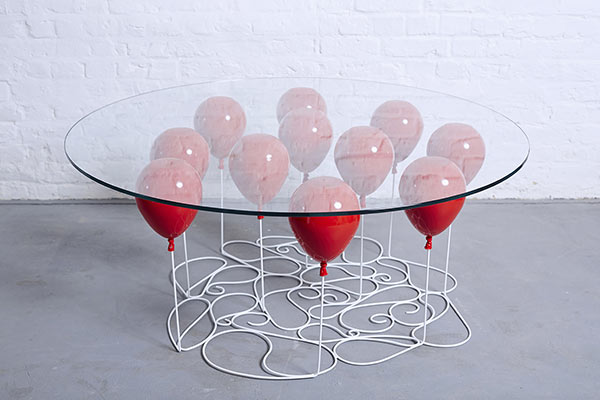 • I've never wanted an inmate object more than I want this table. The balloons and strings are made from steel rods and metal resin composite, which makes it much sturdier than it appears. Looks like it's selling for £7,800 or something absurd, but somehow very reasonable considering how awesome this is. If I were super rich, this is how I would spend my money, people.
• For some whimsy on a budget, here's an option: Google And Mattel Revive The View-Master.
• I agree with this article that says kids are too overprotected. I also think the new take on playgrounds the article covers is on the right track. I know I would have loved it.
• Love this video of American kids trying breakfast foods from around the world. Some of the reactions are the same ones I have when my Cap'n Crunch gets too soggy. (via Huh)
Finally, some posts from around here you may have missed:
• The future is here (minus the aliens)
• Thou shalt get a job with benefits