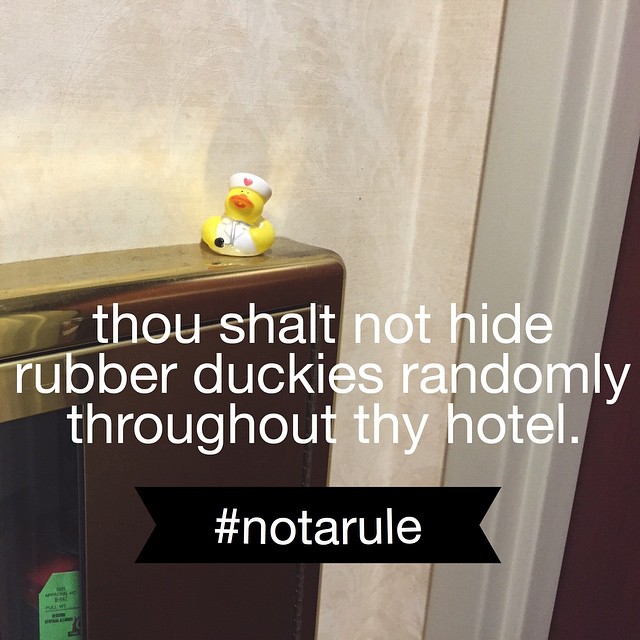 Rules that don't exist are all around us, and they can keep us from living a life of awesome. In honor of the upcoming release of Penguins Can't Fly, we are posting a different rule every day on our various social media accounts, using the hashtag #notarule. Some are rules we've uncovered, others have been shared with us from people like you.
Follow along on Instagram, Tumblr, or Facebook or share your own rule here!
Gina Goodbred submitted this one. Mixing holidays really makes Adultitis uneasy. Good.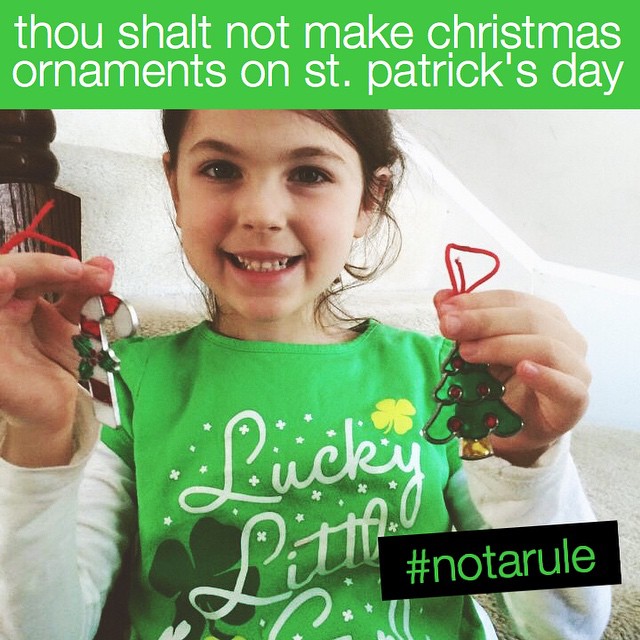 My son will choose french fries over ice cream. Every. Single. Day.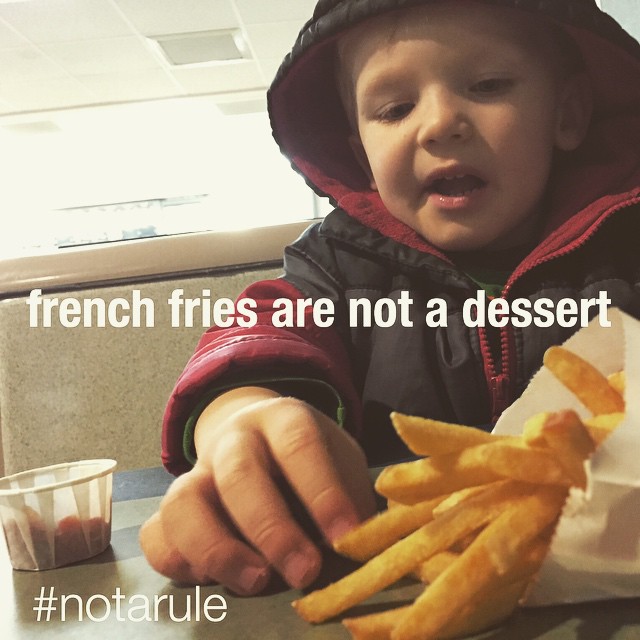 He is not a very good table setter, though. But the job gets done.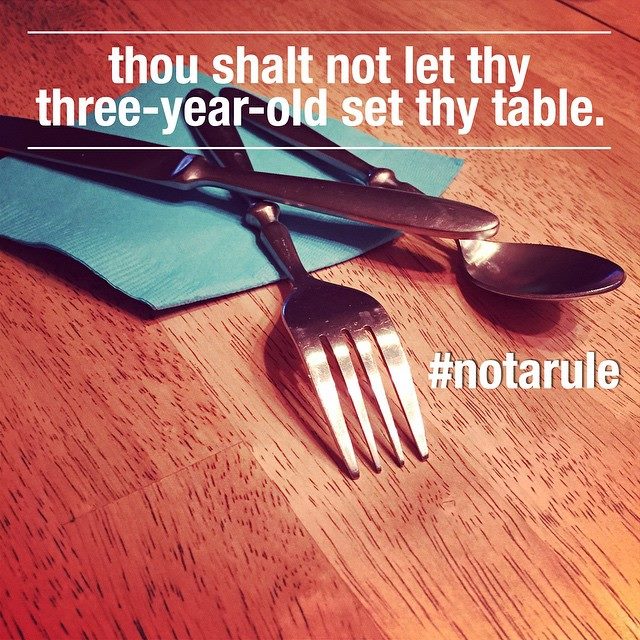 Who says cats can't play Twister? (via John and Patrizzia Gundich)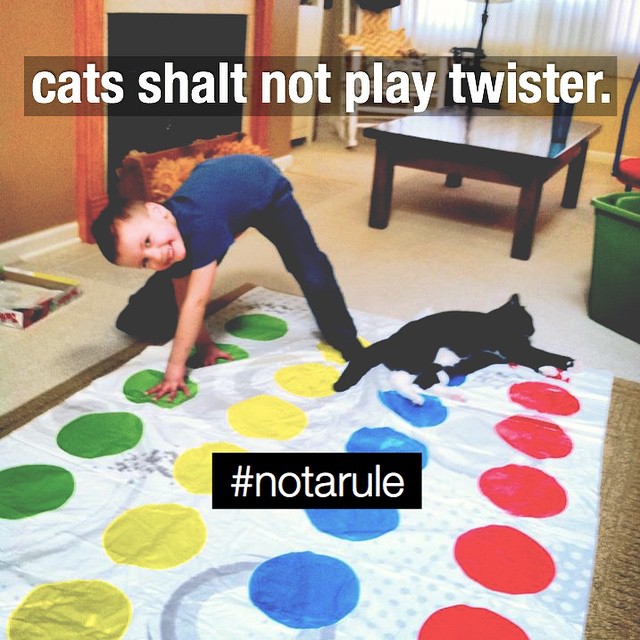 You definitely know you're officially a grown-up when you stop doing this.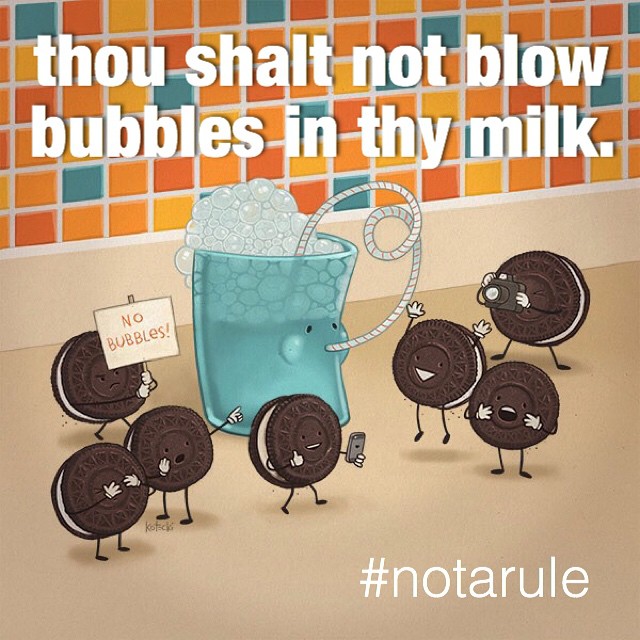 Krista Sobieski sent this in to remind us that birthday parties can be thrown for four-legged friends, too.