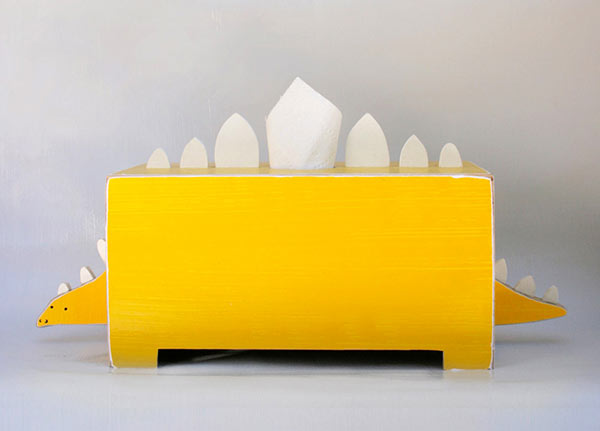 • These handmade tissue holders by SparklyPony are just the coolest.
• This art project is interesting. It re-imagines traditional drawing tools and processes and invites kids to draw in odd and quirky ways; through sport, performance and random bodily expression, using melted oil pastels as re-imagined drawing contraptions.
• Summer Bellessa let her toddler dress her for a week. The results were interesting. Love this bit about what she learned from the process:
The pressure we put on ourselves to look a certain way is just that: pressure we put on ourselves. I wore two different shoes for two days, and no one noticed until I pointed it out. You can be playful with your clothes, or casual or stylish, but it's really up to you. The last thing I learned from this experiment, is to find moments to be silly. Silliness is good for your kids and for your heart. Don't take yourself to serious: they're just clothes.
• Ida Pieracci is 102 years of age and is still regularly playing golf today. This video is a hoot, where she shares the key to a long, happy life: "Just being a good kid!"
Finally, some posts from around here you may have missed:
• How to get better at spotting rules that don't exist
• This week in rule breaking