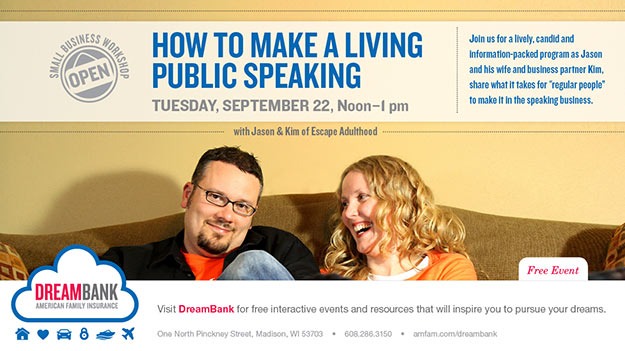 We make the bulk of our income from speaking, but it wasn't always this way! Join us for a lively, candid and information-packed program as we share what it takes for "regular people" to make it in the speaking business. From learning the biggest mistakes made by most new speakers (including us!), to understanding how to sell your program without selling yourself, we will get you on the fast track to realizing your dreams on the stage.
It's going down at the Dream Bank, across from the state capitol in Madison, on Tuesday, September 22 from Noon – 1pm.
The event is free, but there are limited spots and registration is required. Do that here!