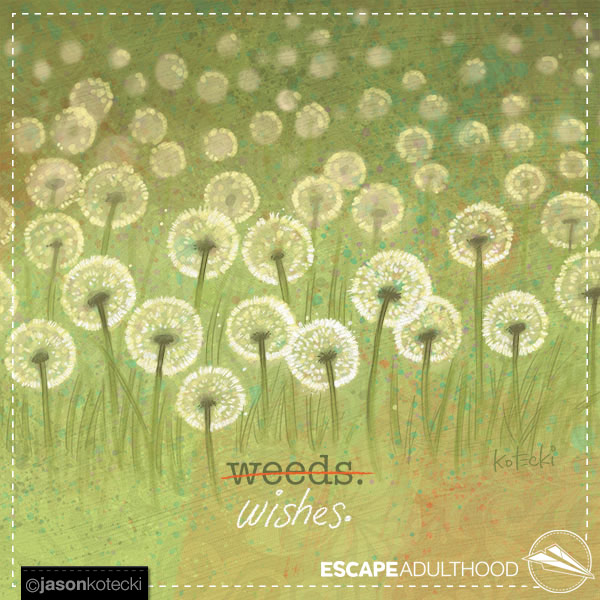 I've recently been lamenting the fact that our TV's remote control is on the fritz. It's not a battery issue, it's just the power button that seems to be on strike. I've pegged my youngest daughter (the two-year-old) as the prime suspect for its early demise. Although I have no hard evidence, she is often seen secretly holding the remote, and the power button just so happens to be the only red button in a sea of black ones. I'm just saying.
Regardless of the culprit, my frustration joins the chorus of a gazillion other parents who have crooned, "This is why we can't have nice things…"
On a seemingly unrelated note, one of the stops we made as a family during our recent #Notarule Tour swing west was to De Smet, South Dakota. It's the location of one of Laura Ingalls Wilder's homesteads, and has a lot of interactive things to do. Lucy read all the books with her Godmom Jenna, and we have been watching the television series together as a family. (They just don't make shows like that anymore, folks. Plus, Michael Landon is a real national treasure!)
We were able to reserve one of the four covered wagons available to sleep in overnight, so that was the highlight. It was also the worst night of sleep I think I've ever had. It's remarkable to think that our set-up – we actually had electricity, so it wasn't exactly "roughing it" – would have been a dream to those early settlers.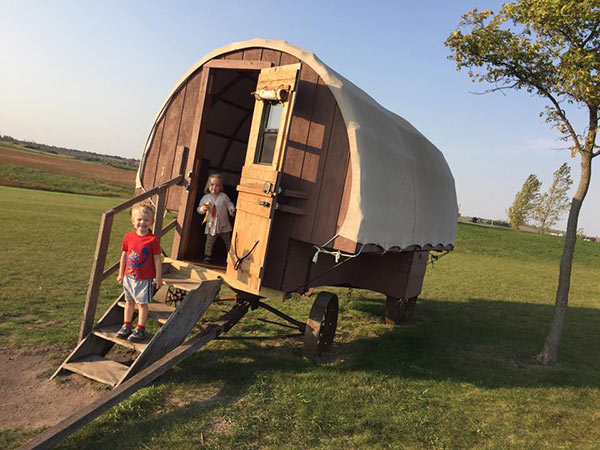 Other discoveries were equally eye-opening. Covered wagons had wooden wheels; no shocks, struts, or satellite radio, and it took them all day to go 15 miles. At one point, Laura and her family lived in a dugout, which was basically a dirt home carved out of a hillside with one window and a single stove in the center. Of course, there were no supermarkets around, so they had to provide their own food, and make their own soap. One long winter, all they had to eat was plain old wheat bread. Which had to be baked day after day, after grinding the flour by hand, and eaten without any butter.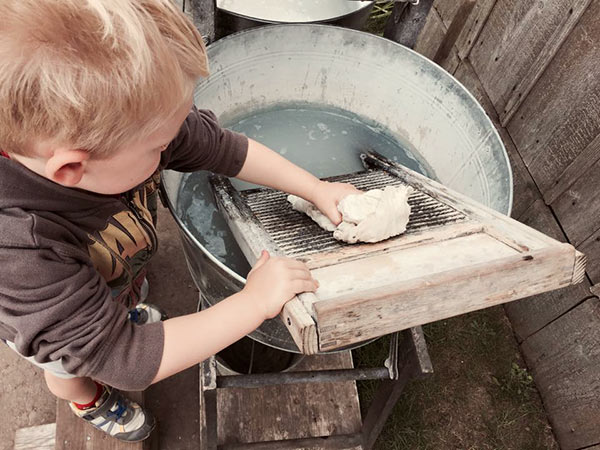 My kids got to try their hand at washing and drying clothes, like they did in the days before spin cycles and permanent press.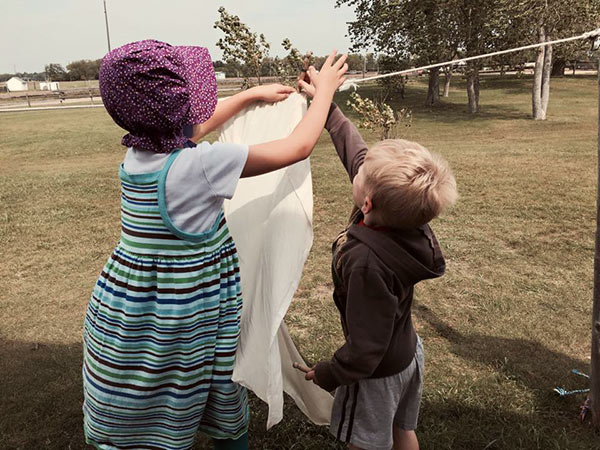 And they made corncob dolls just like the one Laura had. Honestly, I thought calling it a doll was a bit of a stretch. No face, no limbs, and certainly no karate-chop action.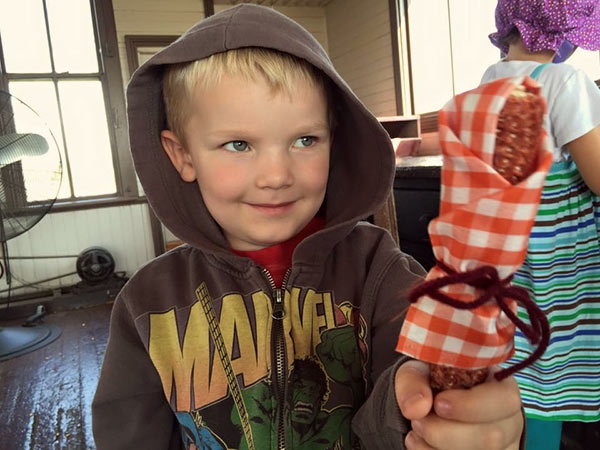 It was a tremendous experience for all of us. (You can see pictures on our homeschooling scrapbook.) I came away awed by the ingenuity of these pioneers amidst such humble circumstances, and grateful for the multitude of things I take for granted in my own life.
It's amazing how a change in perspective really can change everything.
Which is to say, I'm no longer all that concerned with the malfunctioning power button on my remote control.