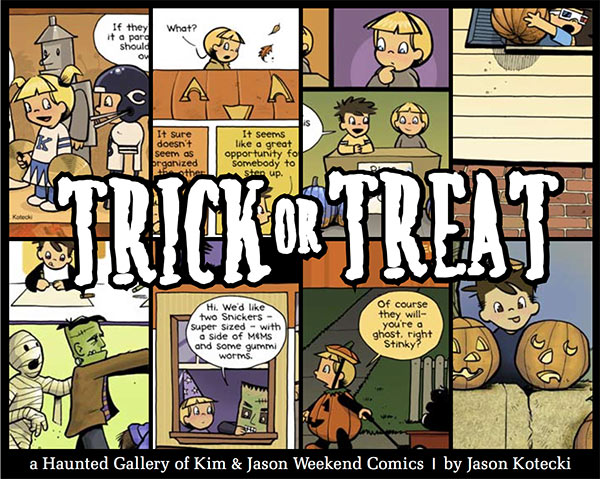 • Here's an old ebook featuring some Halloween-themed Kim & Jason comics!
• This bowl of Jello worms is as brilliant as it is disgusting.
• Looking for a good horror movie to watch tonight? Here's a list of 31.
• What will you do with leftover Halloween candy? Consult this list of recipes for ideas.
• This hilarious guide to Candy Trading by Ze Frank is just the best.
Finally, some posts from around here you may have missed: