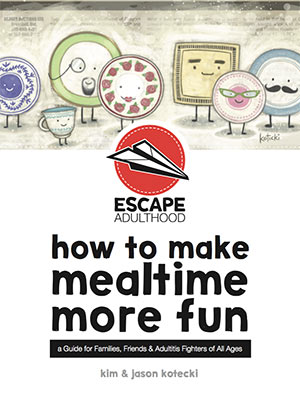 Throughout human history, sharing a meal has been one of the most important ways to bond with one another. In fact, instituting regularly scheduled dinners is one of the most important things a family can do for the health and happiness of their children. Seriously, it's a big deal to kids.
But routines do have a nasty habit of becoming…routine. We put together a free Escape Adulthood Guide with some heaping portions of simple, inexpensive ideas for making mealtime more fun and keeping Adultitis out of the kitchen.
You can download it here. Enjoy!