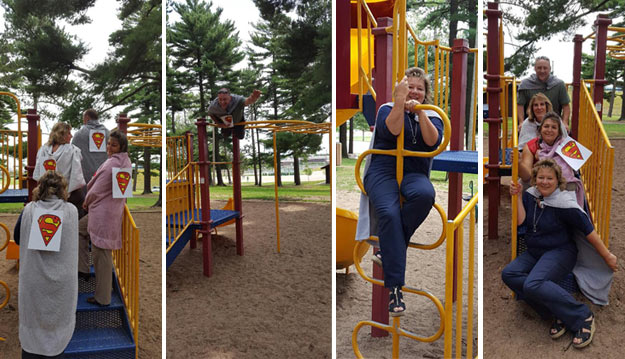 Most people don't exactly love going to meetings. Alas, they are often necessary. But one team of healthcare professionals in Wisconsin is proving that even though a meeting may be mandatory, an appearance by Adultitis isn't.
At the beginning of each meeting they've been reading Jason's weekly Insider email message to kick things off on a positive and inspiring note. Then, the leader of the group introduces the weekly "Small Rebellion" from the Escape Adulthood Adventure Club.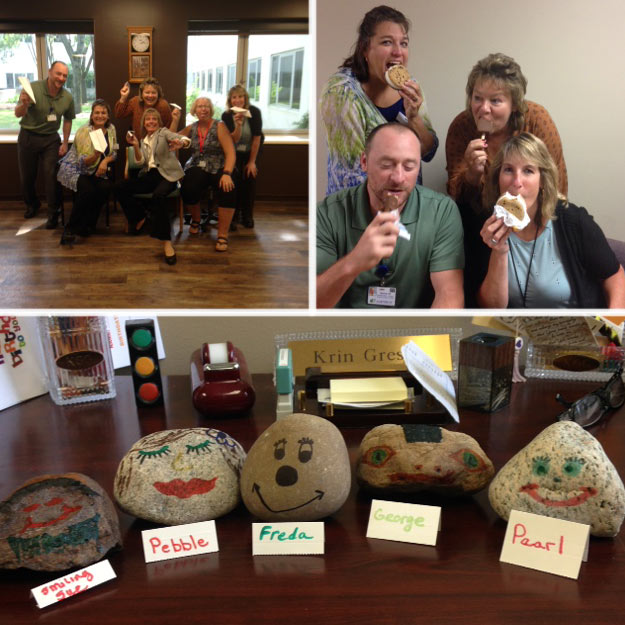 So far, they've accomplished the first five! They've eaten dessert first, made paper airplanes together (including a contest to see whose flew the farthest), drew inspiring chalk art for passersby, and adopted some pet rocks!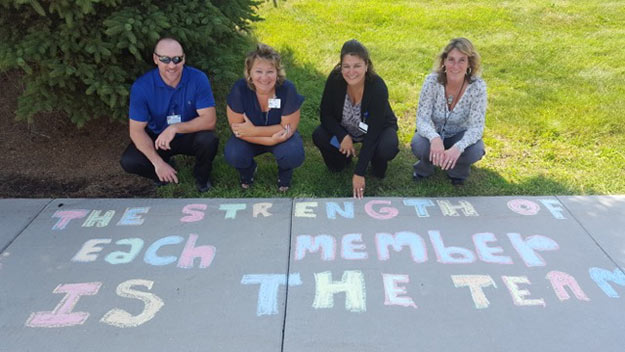 The rebellion that was the most curious for the team was when their fearless leader guided them to a nearby park, and asked them to wear the homemade capes she had made (bath towels with printed Superman logos pinned to them). They "flew" around the park having some simple childlike fun on all of the playground equipment.
All this silliness serves a purpose. When it comes to employee engagement, pay and benefits is way down on the list. It has to be fair, but it's just not that big a factor as one might expect. The top two factors are 1) trust in senior leadership, and 2) team effectiveness and trust with co-workers. When leaders demonstrate that you can take your job seriously without having to take yourself seriously, and provide opportunities for employees to blow off some steam once in a while, good things happen.
This small but might team is kicking Adultitis in the shins every week, and we couldn't be prouder. They're making what could be a dreaded work meeting into a fun opportunity to de-stress, re-energize, and strengthen their team dynamic. Bravo!