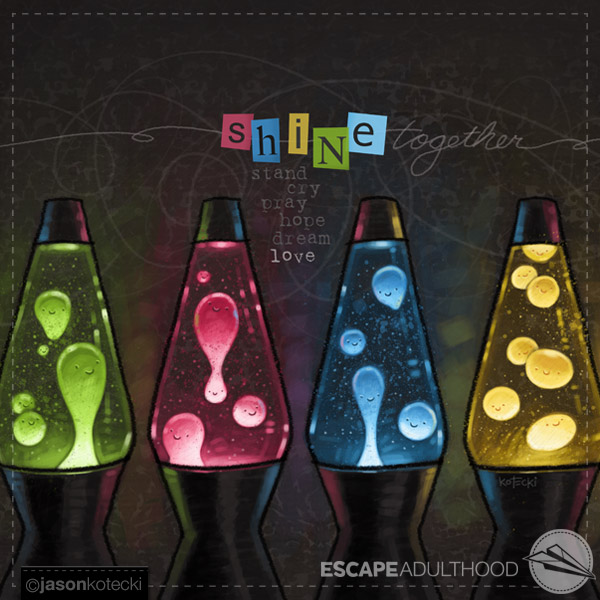 This year has been a tough one for many people. It's not hard to find reasons to despair. Every time you turn around, there's a news alert announcing another terrible event that has happened. And that's to say nothing of the jerky, divisive behavior that populates our social media timelines. I know I can't shield my kids from reality forever, but the conversations that arise when our lives are invaded by the world's darkness and violence are hard.
I made this art as a reminder that there is also light, and it is stronger than the darkness.
It's easy to feel powerless and paralyzed in the face of evil. But you are more powerful than you know. There is goodness inside you. You don't need to save the whole world, you just need to shine some light into your small corner of it.
Go out of your way to do something nice for someone you don't particularly like.
When you feel obliged to criticize the way your teenager is doing something, share a compliment instead.
Send a Christmas card to someone you're pretty sure won't be getting any this year.
Those simple acts, the ones that seem inconsequential, are the very actions that bring a little light into the world and send ripples into eternity.
The part I like best about this piece is that the waxy bubbles are not the source of the light; they are merely reflecting the light outward.
If we can do that, together, good things can happen. And the world will be better for it.