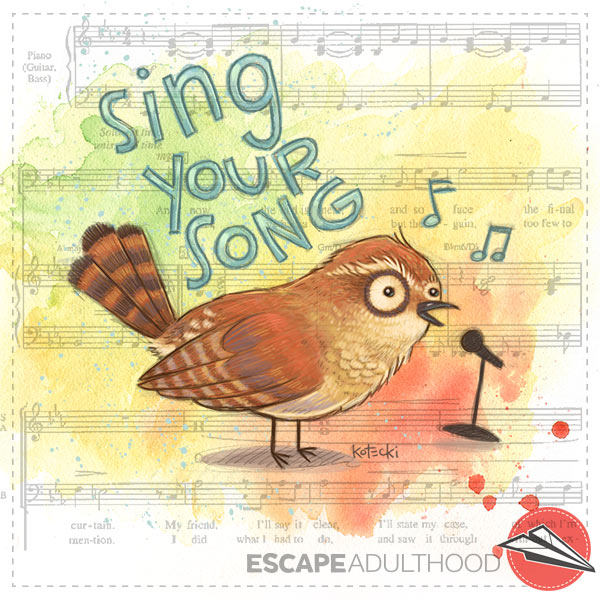 Once you achieve a certain amount of success, it's easy to ruin it by chasing more.
Especially when you start singing someone else's song.
I have a speaker friend who, by his own admission, has a great life. He has more speaking requests than he can handle, has clients all over the world, and makes a very good living. He has an incredible amount of freedom in his day. Plus, he's a happy newlywed.
But he's been talking about doing something about all the gigs he's had to turn away. After all, he's leaving money on the table, right? So there are plans to create a training program for other speakers so they can deliver his material. He's considering hiring more staff to help facilitate the program and manage the extra business.
Only one problem. I'm not sure he's asked the question, "Do I want to spend an increasing amount of time managing people?"
Because that's a different business than the one he's in right now, and his typical day will change dramatically.
Now there's nothing wrong with managing people or trying to build a bigger business…if that's the song you want to sing. But right now, my friend is in a sweet spot, and he is in danger of ruining it by chasing more "success."
Just because you could do something doesn't mean you should.
Beware the diminishing returns of chasing success.
I've seen people say yes to promotions without giving it a second thought. But before long, the bump in salary loses its luster in light of the increased hours and responsibilities that add more stress and take away time spent with family.
I know people who get into early childhood education because they love working with kids. The pay is never great, but there are other benefits to be had. Oftentimes, they get lured into management positions which offer attractive pay raises. Nothing wrong with that, of course. Unless you really want to spend your days working with kids instead of making schedules, managing people, and dealing with other administrivia. They are two completely different jobs.
Money makes a terrible yardstick. There's always more that can be had.
How do you want to spend your days? Decide on the kind of life you want to create for yourself. Then measure your progress against that.
Don't waste time singing someone else's song.