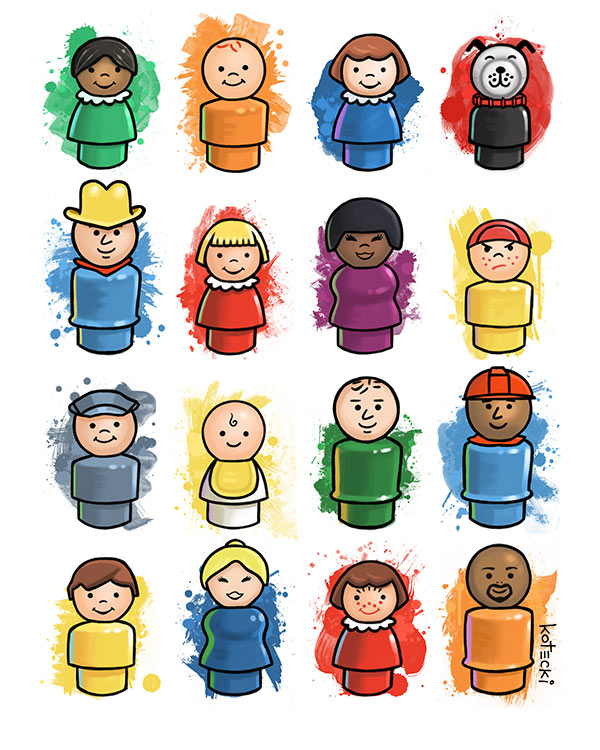 For the past seven years, I have had the privilege of doing a program on life balance with young leaders in the field of civil engineering. We talk a lot about the different demands that come from balancing an upwardly mobile career path with a family and other relationships. A lot of venting takes place about the "old guard" and how out of touch some of the senior parters are at some firms. It's always a fascinating discussion that I enjoy facilitating.
Leadership is an interesting thing. The leaders of your country, your boss, and those people on the school board might all very well be nincompoops. Not much you can do about that, I suppose.
But instead of whining about your superiors and the people in charge, it might be more useful to think about the people looking up to you.
I'm talking about your kids, your grandkids, as well as anyone you might be responsible for at work.
What do they see in YOU?
What kind of decisions do they see you making? What priorities do you put on display through your actions? How do you respond to people who disagree with you? An old adage that has been driven home to me as a parent is that children really do pay more attention to what you DO than what you SAY. Everyone does.
In an article about tennis great Roger Federer, Jon Wertheim writes about how his positive example has impacted the culture of the sport:
Federer generally performs with a smile on his face and an unruffled demeanor. He treats his colleagues as opponents, not enemies…Note how many players today sign autographs as they leave the court, even after defeat. Note how few act cantankerously. The message is clear: If the guy at the top discharges his duties with not just professionalism but with joy, and he's generous with time and refreshingly candid, what excuse is there for a lesser player not to do the same?
You may not be able to do much about the people in charge. But that doesn't mean you don't have in incredible amount of power.
The cycle of bad life balance, bad leadership, and bad discourse can end. It just might have to start with you and me.